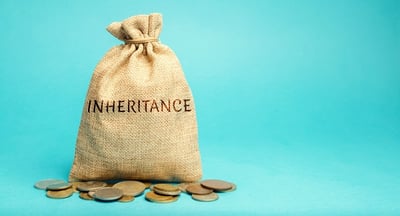 In Minnesota, you are allowed to exempt or protect proceeds stemming from the death of your spouse or parent up to $50,000. You may protect or exempt $12,500 more for each dependent or child. If you have received funds from an unfortunate event such as this and are considering filing bankruptcy, consider letting Kain & Scott help you protect your property and funds.
This exemption, Minn. Stat. § 550.37, subd. 10, reads: "All money received by, or payable to, a surviving spouse or child from insurance payable at the death of a spouse, or parent, not exceeding $50,000. The $50,000 exemption provided by this subdivision shall be increased by $12,500 for each dependent of the surviving spouse or child."
For example, let's say you're going to file for a chapter 7 bankruptcy and your spouse passed away three months prior to filing your case. Before filing, you receive a check from your spouse's life insurance in the amount of $34,000. Because that amount is below the limit of $50,000, you would be able to fully protect that amount.
Doing the Math of Minnesota Bankruptcy Exemptions
Now, let's add some more facts to the scenario above. Let's say you received $48,000 from your spouse's life insurance and you took $10,000 of that amount and placed it into an IRA retirement account and the rest you put into your bank checking account. You are still under that $50,000 limit, so do not worry about that. But, what about transferring that $10,000 to your retirement account? Or the remaining $38,000 to your bank checking account?

Do not worry, because as long as those funds can be traced back to the original proceed, they are still protected. See Minn. Stat. § 550.37, subd. 20, which states "exemption of funds from creditors' claims, provided by subdivision[] [10], shall not be affected by the subsequent deposit of the funds in a bank or any other financial institution." I will discuss this subdivision in more detail in a future discussion.
CALL NOW FOR A FREE STRATEGY SESSION FROM A MN BANKRUPTCY LAWYER AT KAIN & SCOTT
In the meantime, if you're thinking of filing for bankruptcy, and or if you have questions or are ready to get your life back, reach out to Minnesota's nicest bankruptcy law firm by going to www.kainscott.com. You won't regret it!