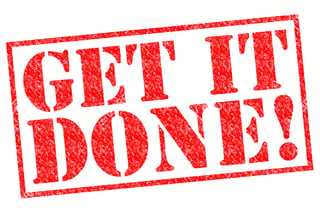 There comes a point when your debt is so deep that it feels like you just can't stay above water anymore and bankruptcy might be the only way to stay afloat. However, accepting that you might need to File Bankruptcy for relief is only the first step. Once you're ready to take advantage of the many benefits Bankruptcy has to offer, next it'll be in your best interest to take some time to learn the basics of Bankruptcy, it's process and how to file. The process is fairly simple but just like any other legal process it's very important that your case is handled properly. Here's how to File Bankruptcy in Minnesota.
1. Decide If Bankruptcy Is Right For YOu
Speak with a MN Bankruptcy Lawyer who specializes exclusively in Bankruptcy about your case and what would be the best option for you. Most Bankruptcy Lawyers offer a free initial consultation. During your consultation you should be able to find out if you pass the means test, are eligible for Chapter 7 Bankruptcy, if you have enough debt to file bankruptcy and get the answers to any other bankruptcy questions you have. By the end of a consultation with an experienced Bankruptcy Lawyer there's no reason you shouldn't have a clear idea whether you should file a Chapter 7 or 13.
2. Complete the Bankruptcy worksheets
Fill out all of the necessary worksheets required by the U.S. Bankruptcy court. This includes a schedule that lists all of your debts, assets, incomes and expenses. It is very important that these worksheets have been completed thoroughly and accurately. You don't want to have any complications with your case that could hinder your eligibility or potentially risk the loss of any assets.
3. Take a Pre-Bankruptcy Credit Counseling Course
Before you file your bankruptcy case you need to take a U.S. Bankruptcy Court approved pre-bankruptcy credit counseling course. You can do it online or by phone through Abacus credit counseling 24 hours a day. If you'd like you can always come into the office at Kain & Scott and we'll roll out the red carpet and help you through this.
4. Pay The Bankruptcy Filing Fees
Once you've talked to your MN Bankruptcy Attorney and have determined your best option, your worksheets have been filled out properly and you've taken the pre-bankruptcy credit counseling course you're ready to file. At this point all you'll need to do is pay the courts filing fee which is $335 for a Chapter 7 Bankruptcy and $310 for a Chapter 13 Bankruptcy in Minnesota. After you've filed your case you received a bankruptcy stay. The Bankruptcy Stay prohibits all creditors and debt collectors from contacting you by law.
5. ATTEND THE 341 MEETING OF CREDITORS
Next you will need to prepare and attend what the U.S. Bankruptcy Court calls the first meeting of creditors. Now, we don't know why they call it that because it's the only meeting you are required to attend and the creditors hardly ever show up. However, the purpose of this meeting is to discuss what you've filed to confirm that it's true, accurate and to see if you own any property that could be liquidated to pay back some of your debt to your creditors. The meetings are pretty casual and are not held in a courtroom in front of a judge. The meeting will consist of you, your lawyer and a Bankruptcy Trustee appointed by the court under oath and on recording.
6. receive Your Bankruptcy Discharge
After the Bankruptcy Trustee approves your case you will be eligible to receive a bankruptcy discharge. The discharge is a court order to your creditors to forgive any debt that was filed on. With an experienced bankruptcy lawyer the discharge should eliminate all of your unsecured debt and allow you to keep most of your property including your house and car.
7. Take the Pre-Discharge Credit Counseling Course
Once you're eligible for a discharge you will need to take one more credit counseling course to get your case close. It's called a pre-discharge credit counseling course. It's the final requirement that the state of Minnesota requires when filing bankruptcy here. But don't be alarmed, the course is similar to the pre-bankruptcy credit counseling course and just as easy. After you've taken it the courts will close your case, for good, and you can start enjoying your new, debt free life!
8. Rebuild Your Credit Afterwords
After you've received your discharge it's not a bad idea to get a credit card again to start to rebuild your credit afterword. Once your case has closed and the creditors know you're finally debt free again and you can't file against them you'll get swarms of credit card offer so why not take advantage of one. Just make sure that you use it responsibly and pay it off at the end of every month. By doing this not only will you avoid having to pay interest on it you'll look really good in the eyes of the creditors and be rewarded for that with an increase in your credit score.

For more information regarding the Minnesota Bankruptcy Process and how it works please contact our Minneapolis Bankruptcy Attorneys Monday-Thursday 8-5 and Friday 8-4 at:

Kain & Scott, P.A.
100 South Fifth Street #1900
Minneapolis, MN 55402
(612) 843-0527
info@kainscott.com