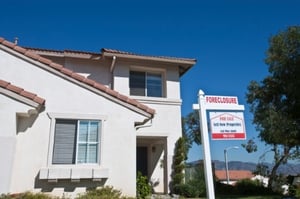 Have you fallen behind on your mortgage payments and the mortgage company is threatening foreclosure? Have you been served with a foreclosure complaint or is your home scheduled for a foreclosure sale? If so, you are not alone. You are one of thousands of people in Minnesota who are facing losing their home through a foreclosure process.
People face losing their home through foreclosure for many reasons. One of the most common reasons is unemployment or a reduction in income. If you lose your job or your hours at work are cut substantially, it becomes very difficult to pay for your personal needs, let alone your mortgage payments. Other common reasons people fall behind on mortgage payments include an illness that causes medical bills to pile up, divorce, losing a spouse, dealing with a failed business, and a series of unexpected expenses such as car repairs, house repairs, and other everyday things that cut into our budget.
If you are facing foreclosure and can't decide whether to let your home go or to file a bankruptcy case to save your home, there are a few things you should consider. Below we explain how both processes work, and what benefits, if any, they provide.
How Does the Foreclosure Process Work?
When you miss a mortgage payment, the mortgage company typically sends a letter requesting you to catch up on the payment. As you fall further behind, the mortgage company will increase its collection efforts. If those efforts fail, your account will eventually be turned over to a foreclosure attorney. In most cases, the foreclosure attorney will also send you several letters before actually beginning foreclosure. Because most mortgage companies do not begin the foreclosure process until you are behind four to six months or more, you have time to try to find a way to catch up on your payments.
Unfortunately, once the foreclosure is started, attorney's fees and costs are added to the amount you must pay to the mortgage company to stop a foreclosure sale. If you fail to bring the mortgage payments currentr the deadline to do so, you will be in default and the mortgage company's attorney will serve you with a notice of a mortgage foreclosure sale, or in rare instances, will serve you with a complaint to enter a judgment in foreclosure against you.
Once the mortgage foreclosure sale is scheduled,, the only way to stop the foreclosure process is to pay the overdue debt, plus the foreclosure costs, in one lump sum payment. However, filing a bankruptcy will stop the foreclosure and possibly save your home.
The Bankruptcy Process
Filing bankruptcy stops the foreclosure process immediately. The automatic stay provisions of the Bankruptcy Code prevent the mortgage lender from continuing the foreclosure. The bankruptcy process can move very quickly if you hire an experienced bankruptcy attorney like those at Kain & Scott, P.A. In an emergency, our attorneys can file a bankruptcy case quickly to stop a foreclosure sale. A bankruptcy filing stops a foreclosure sale provided it is filed before the foreclosure sale is held.
The typical bankruptcy process begins with a free bankruptcy consultation with one of our experienced bankruptcy attorneys. The attorney analyzes your financial situation and explains your bankruptcy options as well as any non-bankruptcy alternatives. In the case of a foreclosure, filing a Chapter 13 bankruptcy is typically the bankruptcy process used to save your home. In a Chapter 13 case, you can catch up on the overdue mortgage payments through your bankruptcy plan over a 60-month term so you do not lose your home. The mortgage company cannot sell your home during the bankruptcy process provided you continue paying your bankruptcy plan payments and resume your regular mortgage payments.
The Chapter 13 filing also takes care of your other financial problems such as medical bills, credit card debt, personal loans, payday advances, and other debts that you cannot afford to pay. When you complete your bankruptcy plan payments, your mortgage payments will be current and you will have a fresh start to continue improving your financial well-being. The first step in the bankruptcy process is to contact a bankruptcy attorney for a consultation – they can help you stop foreclosure and keep your home!
If you are struggling with bills you cannot pay, sign up for a free bankruptcy consultation with Kain & Scott, P.A. to determine if filing bankruptcy is the best way to resolve your debt problems. We will discuss all available consumer debt solutions to help you reach a decision that is in your best interest. You can also get valuable information about resolving debt problems by downloading our free Debt Solutions Comparison Chart.