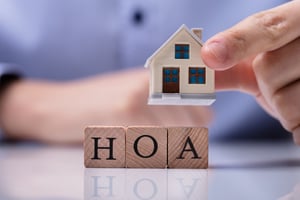 Issues with your homeowners association can be stressful. Homeowners associations have the power to place a lien on your property or foreclose. When you get behind in your association fees you are putting your property at risk.
If you are in a position where your homeowners association has started the foreclosure process, a chapter 13 bankruptcy can stop the foreclosure and provide you with an avenue to get caught up on your HOA arrears.
The Automatic Stay in Minnesota
Once the debtor has filed for chapter 7 or chapter 13 bankruptcy an automatic stay of any collection efforts for the pre-petition debt is barred. Any collection efforts by the HOA for pre-petition debt is a violation of the automatic stay. This means the HOA cannot attempt to collect for any pre-petition debt or continue with the foreclosure proceedings. The HOA does need to tread carefully. Although they are allowed to pursue the debtor for post-petition debt that the debtor continues to incur, for example: the monthly HOA fees, the HOA is not allowed to pursue the debtor for the debt incurred prior to the bankruptcy filing.
When HOAs Violate the Automatic Stay
Courts have found HOAs in violation of the automatic stay because the HOA imposed fines but provided no evidence that the fees were incurred post-petition. Courts have also found HOAs in violation of the automatic stay for what the HOA labeled as post-petition debt, but the fees they assessed were based on the debtor's pre-petition actions.
The court found that the fines were imposed to punish the debtor for their pre-petition actions and was therefore pre-petition debt and a violation of the automatic stay. Ultimately, an attempt by an HOA to collect on a post-petition debt that is tied to a pre-petition obligation cannot be pursued without violating the stay.
Courts have ruled that the intent to violate the stay is not necessary and a show of reckless and callous disregard of the rights of the debtor is enough to award damages.
CALL NOW FOR A FREE STRATEGY SESSION FROM A MN BANKRUPTCY LAWYER AT LIFEBACK LAW
Although HOAs do have the power to foreclose and to assess fines they do still have to respect the rights of a debtor in a bankruptcy. They cannot blatantly disregard the automatic stay without repercussions. Contact the attorneys at LifeBackLaw and see us at www.LifeBackLaw.com