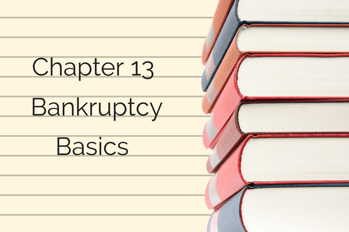 When you file for bankruptcy in Minnesota, it's important to know which type of bankruptcy is right for you. Each type of bankruptcy has its advantages and can help your family get back on track, but chances are, one type is more suitable for your family than others. While an experienced bankruptcy lawyer can best help you decide which type of bankruptcy is appropriate for your unique situation, below we explore the reasons why Chapter 13 bankruptcy is popular among debtors and may be the debt solution you need to regain control over your finances.
Some debtors are able to pay something towards their debts, but cannot afford to make the set payments or do not have the funds available in time. A Chapter 13 bankruptcy, also known as the easy repayment plan, can be a smart financial option for those debtors who have enough income to repay a portion of their debt over a period of time. For those debtors who qualify and who wish to keep their home and car while they eliminate their unsecured debt, Chapter 13 bankruptcy is an attractive option.
Chapter 13 bankruptcy basics
A Chapter 13 bankruptcy is a government-sponsored debt consolidation plan: this means that all of your unsecured debts (credit cards, medical bills, retail accounts, and other debts that are not secured by collateral) are combined into one debt amount. Debtors with regular income can then make one single payment a month to repay a portion of their total debt in monthly installments over a period of three to five years. The easy payments are based on what the debtor can afford. At the end of the repayment period, the remainder of the individual's unsecured debts are discharged.
Advantages of Chapter 13 bankruptcy
Chapter 13 offers many advantages to individuals who qualify. One of the most significant advantages of a Chapter 13 bankruptcy is that it can help prevent you from losing your house to foreclosure. Once you file your Chapter 13 bankruptcy petition, foreclosure proceedings are stopped and, by making your scheduled payments over the repayment period, you can keep the home you love!
Chapter 13 bankruptcy also may lower your monthly payments on other types of secured debts. And, if your delinquent accounts have co-signers, a Chapter 13 may be able to protect them from liability.
Tired of constant calls from your creditors? Not only will filing Chapter 13 stop creditors from contacting you; by making payments to a third-party trustee, you don't have to deal with creditors directly for the duration of your repayment plan. You can even pay off your debt through easy payroll deductions.
The advantage of filing Chapter 13 bankruptcy with Kain & Scott
You may have decided that Chapter 13 bankruptcy is the perfect choice for you because of its many advantages. Finding the perfect bankruptcy attorney for your case is crucial: if done incorrectly by someone who lacks the necessary experience in bankruptcy law, your bankruptcy petition can be thrown out or a simple error can prevent portions of your unsecured debt from being discharged. When it comes to filing bankruptcy in Minnesota, you want the law firm with the most experience: at Kain & Scott, we specialize in bankruptcy and have the knowledge and know-how you need to ensure that your petition is completed and submitted correctly the first time.
When you're serious about eliminating your debt with Chapter 13 bankruptcy, you need Minnesota's leading bankruptcy law firm, Kain & Scott. We offer our clients money-saving affordable debt solutions: our flat rates, free initial consultations, easy payments, FREE 90 Day Credit Repair Program, and 100% Money Back Guarantee are designed to help you get your life back on track without incurring more debt.
At Kain & Scott, we don't just offer affordable ways to erase your debt: we pride ourselves on our client-focused services and friendly staff. We know that debt happens to good people—that's why we don't judge you, we help you get your life back fast! We are Minnesota's Nicest Bankruptcy Law Firm and have almost 50 years of experience helping Minnesota residents just like you tackle their debt with our comprehensive debt solutions.
We also understand that our clients are as busy as we are, and proudly offer innovative bankruptcy filing options, such as filing online or via telephone, to help accommodate your hectic schedule.
Start your Chapter 13 bankruptcy with a free initial consultation
Your journey to becoming debt-free starts with your free initial consultation with one of our friendly and knowledgeable staff. By providing us with basic information about your assets and debts, our legal team will help you decide if Chapter 13 is the right debt solution for you and get started right away on filing your petition to help you become debt-free fast!
If you're ready to gain control over your debt, contact the bankruptcy specialists at Kain & Scott today for your free initial consultation.