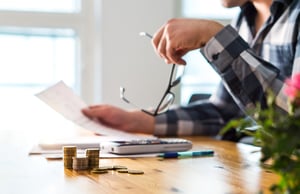 Filing bankruptcy is a court action. The bankruptcy filer will file a petition, and receive a case number, meet with a trustee, and there is a possibility of additional court actions, motions, and ultimately the case will be discharged and closed. But, as a bankruptcy filer you have some responsibilities to the court. Bankruptcy exists for the protection of the debtor and to provide the debtor with relief from their creditors, but there is also an onus on the debtor when filing.
Prior to filing the bankruptcy, the filer will sign the required court documents to file the case including a notice of responsibilities. The notice of responsibilities provides a list of responsibilities for both the bankruptcy filer and their attorney.
Responsibilities for the debtor include, but are not limited to:
Timely and promptly comply with all applicable bankruptcy rules and procedures
Appear punctually at the meeting of creditors with recent proof of income, a government-issued photo identification card, proof of social security number, and copies of all financial account statements covering the date the bankruptcy petition was filed
Keep the court, the trustee, and the attorney informed of the debtor's current address and telephone number
Complete an approved debtor education course and provide the certificate of attendance to the attorney for filing.
Bankruptcy filers can choose to disregard their responsibilities or refuse to provide the necessary documents for the case, however they run the risk of the consequences for shirking their responsibilities. The case may be dismissed or the debtor's discharge could be denied. The debtor's attorney can help the debtor navigate their responsibilities and have a successful bankruptcy filing.
CALL NOW FOR A FREE STRATEGY SESSION FROM A MN BANKRUPTCY LAWYER AT LIFEBACK LAW FIRM
Bankruptcy exists to provide individuals with relief from their creditors, but choosing to file bankruptcy does come with responsibilities. Contact the attorneys at LifeBackLaw and see us at www.LifeBackLaw.com and let us help you get your life back.