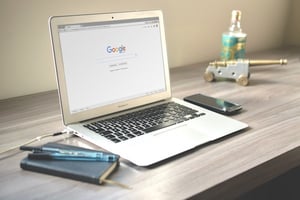 The single biggest complaint we receive from clients who used other law firms and had a bad experience with them, is this: "I wish I would have read more reviews BEFORE scheduling an appointment with the law firm." In other words, had prospective clients simply taken a few more minutes to read, like binge read, the law firm's Google reviews, the client would never have scheduled an appointment with the law firm to begin with and would have avoided a lot of pain. I feel bad for these clients.
Please understand that there are unfortunately some law firms that play games with Google reviews. Have you ever thought it was odd to see numerous Google reviews in a row, and most were highly positive reviews but the reviews said very little? Chances are what you are seeing is a violation of Google's review policies called "gating". Gating is where a law firm sends a mass email to many current and former clients and the email states something like this: "would you recommend a family or friend to our law firm"? If you answer yes, the link will take you to a Google review. If you answer no, the link takes you (gates you) to a platform that lets you voice your concerns to the law firm, who really does not care about your opinion, but they really are trying to avoid your bad Google review. This is called "gating" and it is against Google guidelines and is also illegal as it is deceptive advertising.
To get around this slimy tactic, click the Google link that allows you to sort the reviews by rating and choose the worst rating to pull about the bad reviews. Then, you can judge if you see any common problems with this firm. At that point, you can schedule an appointment with a different law firm!
CALL NOW FOR A FREE STRATEGY SESSION FROM A MN BANKRUPTCY LAWYER AT KAIN & SCOTT
When the time is right, or when you are ready to get your life back, choose Minnesota's HIGHEST GOOGLE reviewed bankruptcy law firm at www.kainscott.com. You will be so glad you did.