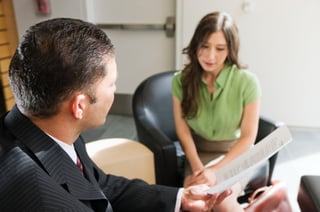 One of the main concerns our clients have about filing for bankruptcy in Minnesota is the protection of their privacy.
Despite the ever-increasing number of individuals who file for bankruptcy nationwide, fear of social and professional stigma related to filing remains a concern. In an age where volumes of personal information can be found online with just a few simple searches, our clients are understandably worried about protecting their privacy when filing a Minnesota bankruptcy. Some of the most common privacy-related questions we are asked include:
Are bankruptcy filings public record in Minnesota?
If I file for bankruptcy, will my employer know?
Who do I have to tell that I am filing bankruptcy?
How long will a bankruptcy stay on my credit report?
Is the information I give to a lawyer during a free consultation protected?
Below, we address each of these questions in turn and tell you how you can protect your privacy, erase your debt, and repair your credit fast with the experienced bankruptcy specialists at Kain & Scott.
Are bankruptcy filings public record in Minnesota?
If you file for bankruptcy in Minnesota or elsewhere, your bankruptcy filing is public record.
However, while your bankruptcy filing is available to the public in theory, in practice very few people would know how to access the information. Your bankruptcy information won't come up in a simple online search; the only way to access bankruptcy information is through a program called PACER that contains bankruptcy information for individuals nationwide. To use the system, you must have a username and password as well as pay for the information you access.
Do I have to tell my employer or others if I file for bankruptcy?
Generally, you do not have to tell your employer or anyone else unrelated to the case that you filed for bankruptcy.
However, because your bankruptcy is public record, your employer could find out that you filed bankruptcy if they used PACER or ran your credit report. Some professions, such as those in the financial industry, may require you to disclose that you have filed for bankruptcy.
How long will a bankruptcy stay on my credit report?
The length of time your bankruptcy will stay on your credit report depends both on which type of bankruptcy you filed and the timing of the filing.
In Chapter 7 cases, the information will remain on your credit report for 10 years and for 7 years for a completed Chapter 13 bankruptcy.
Will the information I provide to an attorney during a consultation be protected?
At Kain & Scott, we offer all our bankruptcy clients—both Chapter 7 and Chapter 13—free initial consultations. During your free consultation, we will discuss your basic financial information, such as your assets, debts, and income, and determine which type of Minnesota bankruptcy is right for you.
The information you provide us during your free initial consultation is confidential and will never be disclosed to any third-party.
Another way we protect your privacy during your free consultation is that we offer remote appointments where you meet with your Minnesota bankruptcy specialist from the privacy of your home via telephone, Skype, or Facetime.
Protect your privacy while eliminating your debt and repairing your credit, fast
When you choose to file either Chapter 7 or Chapter 13 bankruptcy with Minnesota's oldest bankruptcy law firm, Kain & Scott, you are choosing to eliminate your debt and repair your credit, fast. We file your bankruptcy petition within days so you can get debt relief as quickly as possible!
Your unsecured debt can be discharged in as little as 120 days for our Chapter 7 clients, while our Chapter 13 clients can repay a portion of their debt in an easy and affordable payment period of 3-5 years.
We also offer our clients exclusive access to our Free 90 Day Credit Repair Program, where you will gain the tools you need to repair your credit fast and help you obtain financing from our list of trusted Minnesota lenders.
With our affordable flat-rate fees and 100% Money Back Guarantee, we help our clients regain their financial freedom and shed years of unwanted debt quickly while giving you the quality representation, extensive experience, and compassionate guidance you deserve.
If you're ready to become debt-free and repair years of damage to your credit score, our friendly and knowledgeable bankruptcy staff are ready to get you started on the road to financial freedom. To schedule your free initial consultation with a Minnesota bankruptcy lawyer, contact us online at www.kainscott.com today.
Click Here For Driving Directions
Kain & Scott, P.A.
211 4th Street South
Brainerd, MN 56401
218-822-3300