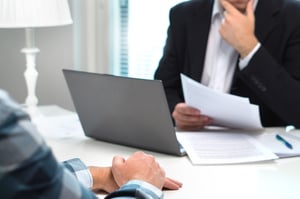 Section 362 provides that a bankruptcy petition "operates as a stay, applicable to all entities" and "generally prohibits attempts to collect prepetition debts against the debtor or the debtor's property or attempts to enforce liens and other interests against property of the bankruptcy estate"
However, a creditor's filing of a proof of claim is not a violation of the automatic stay. Courts have found that asserting a right to payment in a Proof of Claim does not constitute a violation of the automatic stay. In fact, a number of courts have found that an automatic stay has no effect on actions that are expressly allowed under the Bankruptcy Code.
Courts have also determined that filing an inaccurate proof of claim does not violate the automatic stay. The automatic stay serves to protect the bankruptcy estate from actions taken by creditors outside the bankruptcy court forum, not legal actions taken within the bankruptcy court.
Debtors also do not have a private right of action against creditors for filing proofs of claims for time-barred debts or a private right of action for damages for filing a false proof of claim. Even if a creditor fails to provide sufficient supporting documentation with a proof of claim, the result is not a cause of action against the creditor, but rather the loss of the creditor's prima facie presumption of validity for its proof of claim.
No private right of action exists for a failure to comply with Fed. R. Bankr. P. 3001(c), providing sufficient supporting documentation with the proof of claim, and sanctions are not the appropriate response to a deficient proof of claim. The debtor does have the option of objecting to the proof of claim and asserting their position through the objections to claim process rather than through an adversary proceeding.
CALL NOW FOR A FREE STRATEGY SESSION FROM A MN BANKRUPTCY LAWYER AT LIFEBACK LAW FIRM
Violations of the automatic stay are serious and can result in a debtor being awarded damages, however, not every action by a creditor constitute a violation. Contact the attorneys at LifeBackLaw and see us at www.LifeBackLaw.com and let us help you get your life back.