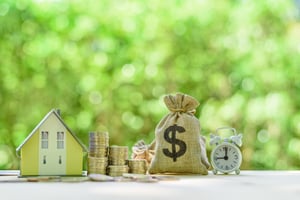 A client may be judicially estopped from asserting a cause of action not disclosed on the bankruptcy schedules or otherwise mentioned in the disclosure statements.
A court invokes judicial estoppel when a party abuses the judicial forum or process by making a knowing misrepresentation to the court. This means if the debtor intentionally does not disclose a cause of action to the court, the debtor is accepting the schedules as filed and admitting there is no existing cause action, so the debtor therefore cannot later pursue a claim that they previously stated did not exist.
A debtor's failure to list a claim in the mandatory bankruptcy filings is the equivalent to a representation that there is no claim.
Even after the bankruptcy filing the debtor has an obligation to amend their bankruptcy schedules and add assets that existed at the time of the filing, even if those assets were unknown to the debtor at the time the case was filed.
If a debtor files suit against a party, alleging that the party caused personal injury damage to the debtor on a date prior to the case filing, the debtor is judicially estopped from subsequently asserting the pre-petition claim that was not disclosed to the bankruptcy court.
The court will not allow the debtor to conceal its claims, get rid of its creditors "on the cheap," and start over with a "bundle of rights."
Judicial estoppel does not apply when a debtor's "prior position was taken because of a good-faith mistake rather than as part of a scheme to mislead the court." A debtor's failure to satisfy its statutory disclosure duty is `inadvertent' only when the debtor either lacks knowledge of the undisclosed claims or has no motive for their concealment.
CALL NOW FOR A FREE STRATEGY SESSION FROM A MN BANKRUPTCY LAWYER AT LIFEBACK LAW FIRM
Debtors have a duty to disclose all assets to the court including causes of action against other parties. If a debtor learns of a cause of action after the bankruptcy filing they are required to amend the bankruptcy schedules to include the asset that had inadvertently been left off of the petition or the debtor will be judicially estopped from bring the cause of action. Contact the attorneys at LifeBackLaw and see us at www.LifeBackLaw.com and let us help you get your life back.