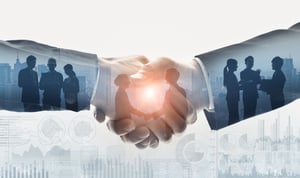 Law firms are largely specialized these days. Many are what we call "boutiques" that cater to clients in one specific area of the law. For example, there are many personal injury law firm boutiques. Many law firms specialize in family law, criminal defense, or even more specific than that, one area of criminal defense like DWI law.
LifeBack Focuses on Bankruptcy in Minnesota Only
LifeBack Law Firm, P.A. is Minnesota's bankruptcy boutique, serving Minnesotans who need to file chapter 7 or chapter 13 bankruptcy. All we do is consumer bankruptcy work and nothing else. Therefore, if you call LifeBack Law to do a will or a divorce we will refer you to one of our helpful professionals who can help you with that, because we do not practice in those areas of law.
Why Lawyers Refer Their Bankruptcy Clients to LifeBack Law Firm
Other Minnesota lawyers, who do anything but bankruptcy, refer their bankruptcy clients to LifeBack Law Firm. But why? For one thing, LifeBack Law Firm is the highest Google reviewed bankruptcy law firm in Minnesota. What other clients say about their experiences matters. Lawyers, and other professionals, want to know their clients will be taken care of well when they refer people. That is why LifeBack Law receives many referrals. You know, when you refer a client to LifeBack law, they are taken care of.
No other Minnesota law firm has spent more time perfecting the process of bankruptcy in Minnesota than LifeBack Law. That is a major advantage because it means your clients will receive the most refined process there is and results in a client who is more comforted and soothed in a difficult time in their life.
CALL NOW FOR A FREE STRATEGY SESSION FROM A MN BANKRUPTCY LAWYER AT LIFEBACK LAW FIRM
If you are a Minnesota lawyer needing a good place to send your bankruptcy clients, you cannot go wrong referring your clients to Minnesota's HIGHEST Google reviewed bankruptcy law firm by going now to www.lifebacklaw.com. You will be thankful you did.