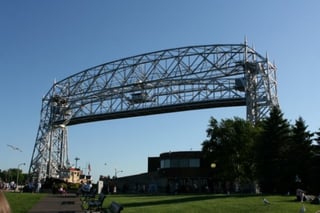 So, you've made the decision to file for bankruptcy. But you might not know the process of filing for bankruptcy in Duluth or how it works. Things seem to be less intimidating once a person understands the process. Also, understanding the process makes things seem more feasible. This applies to bankruptcy as well. Once you understand the process, bankruptcy will be less intimidating and will seem more feasible. With that in mind, we would like to show you our process of how to file bankruptcy in Duluth, MN.

First, we will show you the four steps of the process. Boom! You will be able to see and visualize the process. Second, we will go deeper into each of the four steps. That way, you can know what to expect as well as how to proceed to the next step. Third, we will offer a little additional information about the different Chapters of bankruptcy and what you can expect timewise. We want to empower you with knowledge and remove intimidation from the idea of bankruptcy.
The Process:
1. Set up your free initial consultation via Phone or on our Website
2. Meet with our friendly staff to review and sign your bankruptcy petition via Skype, Phone, In-person, or Facetime
3. Attend a 341 meeting near you with one of our Duluth Bankruptcy Lawyers
4. Sit back, relax, and get your discharge
Step 1: Set up your free initial consultation via Phone or our Website
Phone: Our phone number is: 800-551-3292. When you call, simply say that you would like to set up your initial consultation. Be ready to give information like: your name, number, email address, preferred meeting format (In Person, Over-the-Phone, Skype, or Facetime), and preferred meeting location (you can tell them you live in Duluth, MN). We are available to set up your initial consultation by phone from 8am to 5pm, but don't worry! You can set up your free initial consultation 24/7 via our website.

Website: Our website address is: www.kainscott.com. Once you arrive at the website homepage, notice the orange box in the upper right-hand corner that says, "GET YOUR FREE CONSULTATION". When you click on that box, it will take you to a new page with the consultation request form on the left-side of the page. Fill out the form with information about your first name, your last name, your email address, your phone number, your preferred meeting format, your preferred meeting location, and any comments you may have. Then click the orange "SEND YOUR REQUEST" button. One of our friendly staff will contact you soon to confirm your meeting.
Step 2: Meet with our friendly staff and attorneys to review and sign your bankruptcy petition via Skype, Phone, In-person, or Facetime.
When it's time for your meeting to begin, be on time and be ready with any questions you may have. We'd love to answer your questions and get you feeling confident. We will review your bankruptcy petition with you. Feel free to ask any questions that arise as we review the petition. Once we are both convinced that your bankruptcy petition is filled out accurately, it's time to sign.
Step 3: Attend a 341 meeting near you with one of our assistant lawyers.
What is a 341 meeting? A 341 meeting is often called a "341 Meeting of Creditors" but don't let that scare you. This meeting is so that the case trustee administering your bankruptcy can verify everything on your petition is true and accurate. Yes, creditors can be there and ask questions about your finances, but it's rare that they attend. You won't be on your own. We will help get you prepared for the meeting and an attorney will be by your side during the meeting. These meetings generally take place 4-6 weeks after you file. During those 4-6 weeks, we will help you gather all the necessary documents and information. Clearly laid out cases generally take under 10 minutes in these meetings. Remember, the trustee may have around 4 cases to oversee during your timeslot. So just get comfortable and wait patiently with your Lawyer for your case to be called.
Step 4: Sit back, relax, and get your discharge.
You've made it to the final step! In this step, you have already done all the hard work, the busy work, the paperwork, and the meetings. This is the time to enjoy the fruits of your labor. Sit back and relax because your discharge is on its way. Once you've received your discharge, congratulations, you've done it! You are on your way to reclaiming your finances and taking control of those finances, again!
Some additional information:
Okay, so now you know the process and know what to expect. But how long will all of this take? Each case is unique, and also the timeline varies between Chapter 7 bankruptcy and Chapter 13 bankruptcy. For Chapter 7, from the time we file your case to discharge: approximately 4 months. When it comes to Chapter 13, from the time of filing your case to discharge: 3-5 years. The good news is at Kain & Scott we will file your case within days and get you immediate relief. You don't have to wait weeks or months to file. Contact us today and let us help you get your life back. We would love to help and empower you on your journey to a debt free life again.