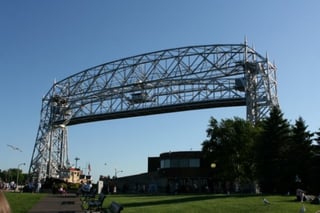 Duluth, Minnesota is a beautiful city. I have fond memories of taking my family to Duluth on many occasions. There is something very special about the city and I feel a little bit nostalgic every time we drive into the city and drive down the hill and toward the harbor. But enough about that. If you live in or near Duluth and your are experiencing overwhelming debt problems, you want it solved for good!
Thankfully, the process of filing a Chapter 7 Bankruptcy is becoming easier than ever before. I always tell my guests the decision to file bankruptcy is painful enough, the actual process should not be painful. Kain & Scott is Minnesota's oldest bankruptcy law firm- we have been in existence since 1972.
STEP 1:CONSULTATION BY SKYPE, FACETIME, OR PHONE.
The first step to filing a Chapter 7 Bankruptcy in Duluth is to call us at 800-551-3292, or communicate with us on our website at www.kainscott.com. Our intake specialist can set up a free, no obligation, consultation whenever it is convenient for you. The consultation takes place right in the comfort of your own home. How? We do the first appointment by phone, skype, or facetime with one of our Minnesota bankruptcy lawyers located in one of our 8 Minnesota locations.
Your lawyer will walk you through the process and answer all of your questions. Your Kain & Scott bankruptcy lawyer will tell you how Kain & Scott is the only Minnesota Bankruptcy law firm to help you 1) get rid of your debt and 2) repair your credit fast (using our unique system).
If you believe that bankruptcy makes sense for you, we will then sign you up for a bankruptcy. At Kain & Scott we don't give you a pile of forms to fill out-we do most of the work for you while you relax!
STEP 2: REVIEW AND SIGN APPOINTMENT.
The second appointment is called a review and sign appointment. Like the first appointment, this appointment will be conducted by skype or face time. Before this appointment we work behind the scenes pulling credit and asset reports for you. We also draft your schedules that we review with you at your review and sign appointment.
The purpose of this appointment is to make sure the information in the schedules is complete and accurate. When we skype/facetime with you we will go over all of the schedules page by page. We would never mail you schedules and expect you to understand them. We also answer all of your questions.
STEP 3: FIRST MEETING OF CREDITORS/341 MEETING
After we have your review and sign appointment by skype/facetime, we file your chapter 7 bankruptcy with the court. As soon as you are filed, your creditors are barred from trying to collect from you in any way including calling, writing you, sending you to collections, suing you, garnishing you etc.
The meeting of creditors is a bit of a misnomer because most creditors do not appear at this meeting. The reality is the vast majority of chapter 7 bankruptcy hearings take place with not a single creditor present. Why? For most creditors, a bankruptcy is a cost of doing business- they don't find it that interesting. It is an unusual bankruptcy case to have a hearing where a creditor shows up.
Also, I don't know why they call it a first meeting of creditors because there is not a second. Again, the vast majority of bankruptcy hearings take place once and there are not other hearings. How long does the meeting last? Typically, the meeting last 5-10 minutes. What happens at the hearing? A bankruptcy trustee (usually a lawyer appointed by the US Trustee's Office to conduct the meeting) asks you to confirm that the information on the schedules is true and correct and complete. We, or a representative we assign, will be with you at the meeting of creditors.
Most of the time there are no other follow up questions or concerns. Some cases require debtors to provide additional information but it is a rarity.
STEP 4: DISCHARGE
Approximately 60 days after your meeting of creditors, you will receive your discharge. Your discharge is a court order stating your liability on the debt has been discharged or wiped out- tax free- forever!
Getting your life back is wonderful. We have never had a guest regret filing bankruptcy but they always regret waiting so long to file bankruptcy. Get rid of your debt is step 1 for us at Kain & Scott. Step 2 involves helping you repair your credit fast!
Step 2 involves assigning you a Kain & Scott credit repair specialist to help you repair your credit. We help you repair your credit by 1) removing judgments, reviewing and reporting changes on your credit reports, giving you a list of professionals that help you with auto and home financing, plus a mini course on learning tricks to improve your credit faster.
CONCLUSION
Getting your life back is wonderful thing. If you have overwhelming debt and you live in Duluth, Minnesota and you are contemplating filing a chapter 7 bankruptcy, Kain & Scott is Minnesota's nicest bankruptcy law firm guaranteed or 100% off your fees!
Kain & Scott is also Minnesota highest google reviewed bankruptcy law firm. Our previous clients can tell you about their experiences with Kain & Scott. We will let our guests tell you what they thought about Kain & Scott's MN Bankruptcy Lawyers using their own voices.
Being the oldest bankruptcy law firm in Minnesota gives us the advantage of experience. We have spent decades perfecting the process of filing chapter 7 bankruptcies in Minnesota. We perfect the process of filing bankruptcy in Minnesota so that the process is more soothing to our guests.
No longer do you need to physically meet with a Minnesota bankruptcy lawyer. We can meet via skype, facetime, and phone as well. That is convenient for our guests and allows them to meet with us where they are the most comfortable, their homes.
When the time is right, or when you are ready schedule your FREE No OBLIGATION CONSULTATIONS BY SKYPE, FACETIME, OR PHONE by contacting us at www.kainscott.com.