If you assume that the role of bankruptcy attorneys is simply to provide legal advice, you are incorrect. They are there to help you overcome the feelings of grief, shame and fear that are often associated with debt problems. As bankruptcy attorneys in St. Cloud, MN, we see hundreds of debtors each month – we want you to know that you are not alone in your struggles. Many of the perceptions associated with filing bankruptcy are false; however, our attorneys understand that the emotional aspect that accompanies a monetary crisis is real.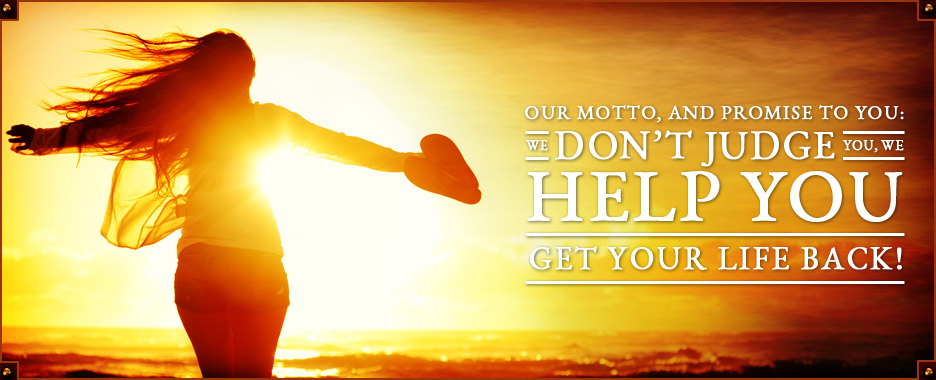 How Can Bankruptcy Attorneys Help Me Get My Life Back?
First, experienced bankruptcy attorneys will help you come to terms with your debt, and then they will help you find a solution that will address the cause of your debt and help you create a plan for a debt free future. We do not judge you – we help you get your life back!
Come to Terms with Your Debt


Sometimes it is very difficult to come to terms with your debt when you are living through it every day. Creditors and debt collectors are abusive and they will try to make you feel ashamed and guilty. We understand the emotional turmoil that you are experiencing; being unable to keep up with bill payments while providing for your family's basic living needs is terrifying and discouraging. As bankruptcy attorneys, our first priority is to help you understand that this was not your fault and that there is nothing to feel ashamed of. Bankruptcy is designed to help people just like you overcome a financial crisis, get back on your feet and rebuild your finances for a better future.


Find a Solution to Your Debt Problem
Bankruptcy is a viable solution for most debtors. Bankruptcy offers a way for individuals, couples and small business owners to discharge most, if not all, of their debts. Bankruptcy laws were created to assist individuals who are experiencing a monetary crisis and need the assistance of the bankruptcy court. A bankruptcy helps by reorganizing or wiping out your debts when you do not have the ability to pay for those debts in addition to your basic living expenses. Our experienced bankruptcy attorneys will evaluate your current financial situation and then discuss affordable bankruptcy options that will resolve your debt problems.



Find Ways to Treat the Cause of Your Debt Problem


The cause of debt problems can be any number of things, most commonly they are rooted in income loss, medical bills, business failure, poor financial decisions or divorce. The credit counseling and financial education course requirements that are part of your bankruptcy case will give you the skills and tools to remedy any issues. If the cause of your debt problem was medical bills, for example, you may want to consider catastrophic insurance coverage if you cannot afford typical health insurance. Or, if the loss of income brought you to bankruptcy, having an emergency fund may help in the future if you experience this particular financial crisis again.



Prepare For a Debt Free Future


We care about your future as well as your current debt problems, so we will work with you on all aspects of solving your financial problems including reorganizing or wiping out debts and gaining financial knowledge, skills and tools that will help you in the future.
What Is The First Step In Solving My Debt Problems?
Request a consultation with experienced bankruptcy attorneys. Consider all of your options and have all of your bankruptcy questions answered by a caring, understanding, experienced bankruptcy attorney. Our attorneys have years of experiencing helping individuals just like you find affordable bankruptcy options for their financial problems. We want to help you get your life back after a financial crisis.