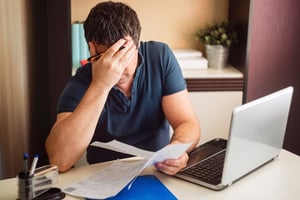 Bankruptcy relief affords debtors with the benefit of the discharge of debts. But the cost of this discharge is: debtor must be honest and truthful in their disclosures to the court. If a debtor does not provide an honest and accurate accounting of assets to the court and creditors they will jeopardize the discharge of their debts.
Full disclosure in bankruptcy is required, not only to ensure that creditors receive everything they are entitled to receive under the Bankruptcy Code, but also to give the bankruptcy system credibility and make it function properly and efficiently.
When a client discloses information to their attorney and then after understanding this information would need to be disclosed to the bankruptcy estate, and quickly recants and asks their attorney to ignore this information—any proper attorney will quickly educate the client on the result of a nondisclosure and how it will impact the bankruptcy. Not only will failing to disclose information negatively impact the debtor but it will also negatively impact the debtor's attorney, who has a responsibility to ensure proper disclosure of the debtor's assets in a bankruptcy.
It is not for the debtor nor the debtor's attorney to determine what is and what is not property of the estate, those are matters to be determined by a trustee or the court.
The bankruptcy system depends on complete disclosure. Debtors are not free to pick and choose what to disclose, and what not to disclose. Since the bankruptcy system depends on full disclosure, a discharge will be properly denied when a debtor acts with reckless indifference in failing to list assets in which that debtor holds an interest. Home Serv. Oil Co. v. Cecil (In re Cecil), 542 B.R. 447, 454-55 (B.A.P. 8th Cir. 2015).
CALL NOW FOR A FREE STRATEGY SESSION FROM A MN BANKRUPTCY LAWYER AT LIFEBACK LAW FIRM
For the bankruptcy system to work the Court, the trustee and the creditors need to have a complete picture of the debtor's assets and liabilities. Failing to provide a full disclosure of assets can have dire consequences to the debtor. Contact the attorneys at LifeBackLaw and see us at www.LifeBackLaw.com and let us help you get your life back.