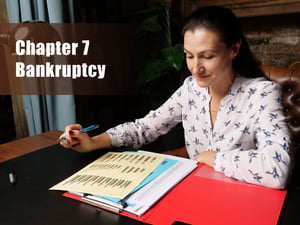 The primary purpose of filing bankruptcy is to award a fresh start to an honest but unfortunate debtor. Occasionally, a debtor may request the dismissal of their chapter 7 case if the debtor would be worse off if he stayed in the chapter 7 case than if the case were to be dismissed. However, the case cannot simply be dismissed because the debtor is unhappy with the outcome of the chapter 7 case, the debtor needs to have acted in good faith.
Under 11 U.S.C. § 707(a), the court has discretion to dismiss a Chapter 7 case for cause after notice and a hearing. The burden to show cause for dismissal is on the movant, and the court should consider whether the debtor lacked good faith in filing for bankruptcy. Factors to consider in determining the debtor's good faith include the following:
[1] the debtor reduced his creditors to a single creditor in the months prior to filing the petition;
[2] the debtor made no life-style adjustments or continued living an expansive life-style;
[3] the debtor filed the case in response to a judgment, pending litigation, or collection action;
[4] there is an intent to avoid a large, single debt;
[5] the debtor made no effort to repay his debts;
[6] the unfairness of the use of Chapter 7;
[7] the debtor has sufficient resources to pay his debts;
[8] the debtor is paying debts of insiders;
[9] the schedules inflate expenses to disguise financial well-being;
[10] the debtor transferred assets;
[11] the debtor is over-utilizing the protections of the Code
[12] the debtor employed a deliberate and persistent pattern of evading a single major creditor;
[13] the debtor failed to make candid and full disclosure;
[14] the debtor's debts are modest in relation to his assets and income; and
[15] there are multiple bankruptcy filings or other procedural "gymnastics".
When a fresh start is not possible in a chapter 7 and the debtor would be worse off in the Chapter 7 case than he would be if his case was dismissed, the Bankruptcy Code provides, to the honest but unfortunate debtor, the possibility of the dismissal of the case.
CALL NOW FOR A FREE STRATEGY SESSION FROM A MN BANKRUPTCY LAWYER AT LIFEBACK LAW FIRM
A debtor that demonstrates good cause for the case dismissal and the chapter 7 case defeats the debtor's "fresh start" may be able to have the case dismissed. Contact the attorneys at LifeBackLaw and see us at www.LifeBackLaw.com and let us help you get your life back.