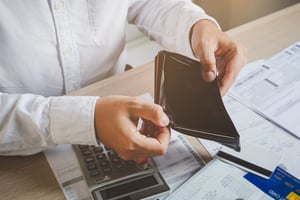 Lack of disclosure in a bankruptcy filing can negatively impact a debtor. Clients will often question why they need to disclose certain information or if it would be better to "hide" certain assets from the court.
The simplest answer is: a debtor has an obligation to list all assets—real property and personal property on schedules A/B. There is no exemption to for not disclosing an asset on a bankruptcy petition.
The concealment of assets by a debtor has been addressed by the Supreme Court of the United States in Law v.Siegel. The Court addressed the following question: "In this case, we consider whether a bankruptcy court ... may order that a debtor's exempt assets be used to pay administrative expenses incurred as a result of the debtor's misconduct." 134 S.Ct. at 1192. In this case the debtor failed to disclose insurance proceeds he received due to damage incurred on his homestead. Ultimately the Court decided, "no", and the debtor was allowed to retain the undisclosed asset.
The Court also addressed whether the court may disallow an exemption claim based on a debtor's fraudulent conduct (fraudulent concealment of the asset). The Court concluded the Bankruptcy Code "admits no such power" to the bankruptcy court.
While the Supreme Court has determined that a debtor's bad-faith conduct (concealment of assets) will not afford bankruptcy courts with "general, equitable power" to deny the debtor's proper exemptions, concealment of assets can still negatively impact a debtor's case, and a debtor should be advised to disclose all assets on the bankruptcy petition.
CALL NOW FOR A FREE STRATEGY SESSION FROM A MN BANKRUPTCY LAWYER AT LIFEBACK LAW FIRM
The Supreme Court has issued its verdict that a debtor's fraudulent concealment of an asset is no obstacle to exempting their properly claimed exemptions, but debtors should make every effort to appropriately list all assets on the bankruptcy schedules prior to filing. Contact the attorneys at LifeBackLaw and see us at www.LifeBackLaw.com and let us help you get your life back.