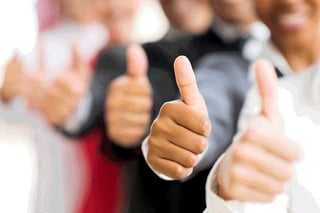 We are all somewhat familiar with bankruptcy. We know it can be used to eliminate or reduce the majority of unsecured debts. But there are many ways beyond the obvious benefits that many of us don't know about. Lets taking a closer look at some of the lesser-known benefits to filing bankruptcy and how a MN Bankruptcy Lawyer can help you with your overwhelming debt problems by taking a more proactive approach.
Stopping Creditors By Starting The Process
Many of us struggle with the mentally and physically taxing chore of keeping our creditors happy and informed while we continue to try and address our overwhelming debts. At many times it feels like they are never satisfied. It can be very frustrating attempting to explain your situation to a collection firm one day only to have them call you the very next day at your job. They call as if your problems have somehow magically fixed themselves overnight.
Filing bankruptcy immediately halts harassing phone calls and attempts by creditors to collect on defaulted debts. It also allows you to eliminate overwhelming debt and get your life back. This is done through an "automatic stay" granted by the Bankruptcy Court when your bankruptcy case is filed. The sooner you contact a MN Bankruptcy Lawyer and begin the Bankruptcy Process the sooner you'll get the breathing room from your creditors that you want and need.
Filing To Start Getting Your Full Paycheck Again
Many of us who are struggling with overwhelming debt are also currently dealing with wage garnishments. There is nothing more aggravating than carefully managing your finances and trying to plan ahead only to unexpectedly discover the money you were counting on isn't there. And wage garnishments can cause a domino effect. Garnishments force consumers to allow other debts to fall into default due the unexpected loss of income.
If you've already suffered through the initial blow of a wage garnishment and have been limping along financially, it doesn't need to be this way. In almost all instances, after your MN Bankruptcy Lawyer files a bankruptcy petition, schedules and statements for you, any wage garnishments will immediately stop. Then you can really begin to get your life back and enjoy getting your full paychecks again.
Filing To Start Getting Financing Again
Many people struggling with overwhelming debt often find it very difficult to get financing. Their credit score has fallen into ruins due to the size of their outstanding debts. We often fail to consider what a powerful tool bankruptcy can be for rebuilding our credit. When we allow defaulted debts to remain unresolved on our credit report, they continue to have a negative impact on our rating. By filing bankruptcy and including these debts in your petition and schedules you can eliminate the legal obligation to pay the debt. After these debts will have been resolved by filing bankruptcy the unpaid debts will no longer have a negative effect on your credit score moving forward. While it is likely you will not be able to obtain the most favorable market rates from creditors and lenders right away, you will find them eager to do business with you after you've filed and no longer have any you outstanding debts.
Contacting A MN Bankruptcy Lawyer
Here at Kain & Scott Law we pride ourselves on providing professional, kind and helpful service. If you are struggling overwhelming debt, even in the slightest, we can help! Our experienced MN Bankruptcy Lawyers focus exclusively on Chapter 7 and Chapter 13 Bankruptcy. It is through this specialization that we have become the highest Google reviewed Bankruptcy Law Firm in Minnesota. We look forward to helping you get your life back! Contact us today and let us help you get on the road to debt freedom!