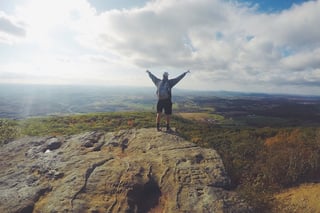 The term "full-service" is all the rage in business marketing: whether a hair salon, caterer, car wash, or accountant, every business pushes to be a one-stop solution to meet their customer's needs. But what exactly is a full-service Minnesota bankruptcy law firm?
It's what we offer: excellent legal representation for Chapter 7 and Chapter 13 bankruptcy, outstanding client services, and an exclusive Free 90 Day Credit Repair Program.
Unlike other firms that only offer bankruptcy filing, at Kain & Scott, we understand our clients expect more from their law firm. That's why, in addition to excellent legal representation for Chapter 7 and Chapter 13 bankruptcy in Minnesota, we offer convenient client services to make bankruptcy quick and easy, and a Free 90 Day Credit Repair Program to help you get back on track as quickly as possible.
Excellent Minnesota bankruptcy legal representation
For over 50 years, we have been offering excellence in bankruptcy representation to our Minnesota clients.
Our law firm specializes in both Chapter 7 and Chapter 13 bankruptcy: as our only area of practice, our bankruptcy specialists help Minnesota residents erase their debt and repair their credit all day, every day. Our extensive experience helps make us Minnesota's leading bankruptcy law firm; our bankruptcy specialists provide some of the best representation available, regardless of whether you file Chapter 7 or Chapter 13 bankruptcy.
Our Chapter 7 bankruptcy services give clients a fresh start fast: from the date of your filing, you can eliminate your unsecured debt in 60-90 days, without making any payments.
For our Chapter 13 bankruptcy clients, we help you get an affordable repayment plan over a period of 3 to 5 years that allows you to chip away at your debt while keeping the big-ticket items you love, like your home and car. At the end of your repayment period, your remaining unsecured debt will be discharged forever.
Our Chapter 7 and Chapter 13 bankruptcy specialists can complete your paperwork, file your petition with the court, attend your 341 meeting, and guide you through life after bankruptcy with our Free 90 Day Credit Repair Program. From start to finish, we are dedicated to providing excellence in bankruptcy representation!
Outstanding services for all our Minnesota clients
Kain & Scott puts our clients first: we want to help lessen the stress of filing bankruptcy by offering quick and easy Chapter 7 and Chapter 13 bankruptcy that is affordable and convenient. We also understand that there are many reasons why clients fall behind on their bills. We don't judge you; we help you get your life back fast!
You can get started erasing your debt and repairing your credit with a quick and free initial consultation from the comfort of your home. Whether by telephone, Skype, or Facetime, you can get the same outstanding services we offer all our Minnesota clients, without ever leaving the couch!
At Kain & Scott, we work closely with you during your free initial consultation to determine which type of Minnesota bankruptcy makes the most sense for your unique financial situation. Once we have your basic information, your bankruptcy lawyer will complete your petition and file it with the court in a matter of days.
Exclusive Free 90 Day Credit Repair Program
Once your debt is discharged, we go even further to make sure that your family has a fresh start after bankruptcy by offering a Free 90 Day Credit Repair Program. With our innovative program, you'll learn how to repair your credit score: an important number that influences both who will extend you credit and how much credit you will be eligible for. Thanks to our list of trusted Minnesota lenders, you'll be able to get the financing your family needs for important purchases in the future.
Full-service Minnesota bankruptcy at affordable rates
We understand that our bankruptcy clients have a tight budget. Unlike other firms that sneak in hidden costs and fees to boost the cost of their services, we believe in transparency: one flat-rate affordable fee, with no hidden costs or fees. And with money-saving risk-free options like a free initial consultation and our 100% Money Back Guarantee, you can find out more information about your bankruptcy eligibility without breaking the bank and never have to worry about paying for unsatisfactory service.
Your free initial Minnesota bankruptcy consultation is just a click away
If you're ready to experience the difference a full-service bankruptcy law firm makes, visit us online at www.kainscott.com today to schedule your free initial consultation with one of our friendly and knowledgeable Minnesota bankruptcy specialists.