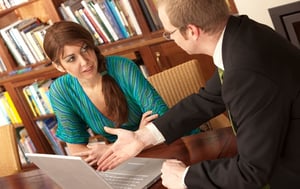 Bankruptcy gives fresh starts to unfortunate yet honest debtors. This fresh start usually comes through a Chapter 13 repayment or a Chapter 7 "liquidation" bankruptcy.

Unfortunately, there is a presumption in the law that criminal and civil fines are related to dishonesty. That's certainly not always the case. Some people make one poor decision under difficult circumstances. Others got mixed up in a bad situation they did not fully understand. Still others were simply in the wrong place at the wrong time. But the presumption of dishonesty still applies.

Nevertheless, consumer bankruptcy has a number of benefits for a number of Minnesota families. Keep reading to find out what they are.


Nondischargeable Debts in Minneapolis
Chapter 11 business bankruptcies divide unsecured debt into several different categories. Discharge and repayment terms vary depending on the classification. Consumer bankruptcies work in much the same way. There are a few debts that are almost never dischargeable under any circumstances. They include:
Civil and Criminal Fines

: Even if bankruptcy cleared court fines in Minnesota, that discharge might do little good. Most fines have collateral consequences attached to them, such as an arrest warrant, drivers' license suspension, or probation. Bankruptcy eliminates debt, but it does not eliminate the collateral consequences of that debt.

DSOs

: There are public policy considerations embedded in child support, spousal support, and other Domestic Support Obligations. At least theoretically, individuals in Minneapolis need that money for living expenses. The Bankruptcy Code is designed to protect all individuals and not just debtors. While the debt is not dischargeable, the automatic stay still applies.
Section 362 (the automatic stay) halts wage garnishment, foreclosure, repossession, lawsuits, and all other forms of adverse creditor action.
Quasi-Dischargeable Debts in Minnesota
Other unsecured debts are dischargeable only in certain circumstances. Once again, these obligations are few and far between. The most prominent examples are:
Delinquent Taxes

: Past-due federal and state income taxes are dischargeable if the tax is at least three years old and the return has been on file for at least two years. A few other rules apply as well. For example, there must be no fraud allegations.

Student Loans

: According to the Bankruptcy Code, these loans are dischargeable if the debtor has an "undue hardship." The Federal Eighth Circuit, which includes Minnesota, uses a totality-of-the-circumstances analysis to determine a hardship's nature and extent. As a result, a significant number of bankruptcy debtors in Minneapolis receive at least a partial student loan discharge.
All unsecured debts, including the fully dischargeable ones mentioned below, are subject to the bankruptcy fraud rules.
Clearly Dischargeable Debts in Minneapolis
The Bankruptcy Code gives debtors a fresh start. So, the vast majority of unsecured debts are dischargeable under almost all circumstances. The debtor need not present evidence of negligence, fraud, or anything else. Automatic discharge debts include:
Medical Bills

: A significant number of individuals in Minnesota have issues repaying medical bills. Even if they have insurance, most health insurance companies use any available pretext or excuse to deny payment. Most observers believe that medical bills are the number one cause of bankruptcy filings.

Credit Cards

: The average cardholder owes almost

$16,000

in credit card debt. In many cases, that's almost impossible to pay off. While luxury items account for some of that debt, living expenses and other related costs account for most of it. At Kain & Scott, we've always found it interesting that credit card companies recklessly loan vast amounts of money. Then, they complain to lawmakers when they cannot collect it.

Small Business Administration Loans

: A large percentage of new businesses fail within the first few years. Bankruptcy eliminates this debt, so a Minneapolis family no longer has to support a defunct enterprise.
Most professional fees, such as a mountain of attorneys' fees from a divorce, are dischargeable as well.
Floating Unsecured Debts in Minnesota
Some debts can be either secured or unsecured, depending on the surrounding circumstances.
Many homeowners have at least one junior mortgage. Lots of people used 80/20 mortgages to finance home purchases. Many others tapped into their home equity with a HELOC (Home Equity Line of Credit). Typically, these loans are secured, because they are tied to the property. But if the property's value has declined, a bankruptcy attorney may be able to change the debt category. If the HELOC or another junior lien is legally unsecured, it is dischargeable. This procedure is called a strip-off.
Other individuals purchased furniture or other items with a store-issued credit card. The law is a bit uncertain as to whether this debt is secured or unsecured. On the one hand, a credit card is unsecured; on the other hand, the store has at least an implied security interest.
But as a practical matter, this issue rarely comes up. Used furniture has essentially no value, even if it's only gently used. Very few furniture stores, such as Rooms to Go, want these items back. What is a new furniture retailer going to do with a used sectional?
Bankruptcy does not clear court fines, but it does clear most other unsecured debt. For a free consultation with an experienced bankruptcy attorney in Minneapolis, contact Kain & Scott. After-hours appointments are available.