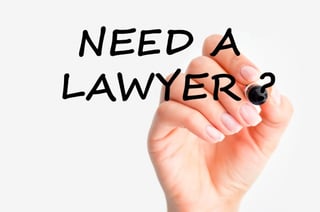 If you are filing for bankruptcy in Duluth, Minnesota, you may be overwhelmed trying to find a bankruptcy attorney to file your case. With so many bankruptcy attorneys, it is hard to know which bankruptcy attorney will be right for you. You want a bankruptcy attorney that is friendly, knowledgeable, helpful, and experienced – but how do you find an attorney who has the experience that you need to get your debt erased fast, who will also treat you with kindness and respect, without judging you for falling behind on your bills?
At Kain & Scott, we understand that finding the right Minnesota bankruptcy lawyer can be difficult. That's why we've compiled a list of search criteria that will help you weed out the undesirables and discover an attorney that is the right fit for your Minnesota bankruptcy case. To get started on finding the right bankruptcy attorney for your Duluth, Minnesota bankruptcy, try the following tips:
Search on Google for the keyword Duluth Bankruptcy Lawyer
Look through the Law Firms in the Google Map Listings and find the one with the highest and most Google reviews
Find a firm that has a 100% Money Back Guarantee
Contact the firm and see if they have easy payment plans
Make sure the firm only does Bankruptcy
Choose a Bankruptcy Law Firm that helps you not only get rid of your debt but repair your credit too
When you're looking for a top-reviewed law firm that specializes in bankruptcy and offers a money back guarantee, easy payment plans, and free credit repair, only one firm stands alone as Minnesota's leading bankruptcy law firm. At Kain & Scott, bankruptcy is not just what we do, it's all we do! You can be confident that our friendly legal team will erase your debts fast, help you repair your credit, and get you started on the road to financial recovery so you can focus on getting your life back.
Read on for more on how Kain & Scott can erase your debts and repair your credit, fast, without you ever having to leave your house!
Kain & Scott: Minnesota's top-rated bankruptcy law firm with free credit repair
Kain & Scott is Minnesota's leading bankruptcy firm for 3 reasons:
Minnesota's nicest bankruptcy law firm guaranteed or 100% off your fees*
Minnesota's highest and most Google reviewed bankruptcy law firm
Minnesota's only bankruptcy law firm to offer a Free 90 Day Credit Repair Program
Our clients agree: Kain & Scott offer exemplary bankruptcy services for Minnesota residents. And, at Kain & Scott, we don't judge you, we help you get your life back! We don't stop at just bankruptcy -- our clients can further improve their finances by taking advantage of our free 90 Day Credit Repair Program. What are you waiting for?
Our 4-step virtual bankruptcy process makes filing fast, easy, and convenient
Now, with our virtual bankruptcy process, you can get started on filing for bankruptcy in Duluth from the comfort of your own home using our easy 4-step system:
Set up your free initial consultation via phone or on our website
Meet with our friendly staff to review and sign your bankruptcy petition via Skype, phone, in-person, or Facetime
Attend a 341 meeting near you with one of our Duluth bankruptcy lawyers
Sit back, relax, and get your discharge
That's it! You can be on the road to financial freedom fast, without the headache of filing in-person, and can be confident that our friendly and knowledgeable staff will have your case filed in days – not weeks or months like other law firms!
Erase your debts and repair your credit today
If you are ready to erase your debts and repair your credit, contact the friendly and professional staff at Kain & Scott for your free initial consultation today. Our staff will guide you through the bankruptcy process, answer your questions, and work tirelessly to get you the peace of mind that you deserve. Please visit us online at www.kainscott.com or call our office at (218) 822-4502 and we will take the first step towards your financial future together.