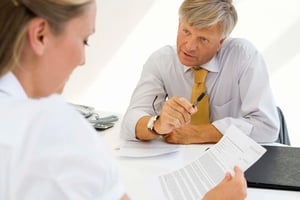 With nine full-time attorneys and five permanent staffed locations and growing, Kain & Scott always wants to ensure that we have our clients at the forefront. No matter how many offices, attorneys, or staff members our firm grows to we want to make sure that our clients always get the same top-notch service that Kain & Scott is known for.
Our clients choose us for a variety of reasons. Some choose Kain & Scott for practical reasons: our reasonable costs and payment plan options, our $0 down on attorney fees, or our easy and convenient locations. Others choose us because they have been referred by family or friends or have read our Google reviews or they know that we offer a free credit repair program exclusively to our clients.
But, whatever the reason, our clients find that while they came to Kain & Scott for one reason, they stayed for our values: helpfulness, kindness, professionalism, and exceptional customer service. Our guests are wowed by our service, by the communication and attentiveness of our attorneys, the quality of our work, and the concern we have for our clients.
Any old attorney can file a bankruptcy case. Only a Kain & Scott attorney can file your case with care, humility, and expertise. Each of our attorneys and team members has our client's best interests at heart. Each of our offices and locations was chosen and outfitted for our clients' comfort and ease. This always has been and will always be our ultimate goal.
Conclusion
Filing your bankruptcy case with Kain & Scott is an easy choice. We are Minnesota's nicest, oldest, and most experienced bankruptcy law firm. Visit www.kainscott.com to learn more or to request your FREE, NO-OBLIGATION initial consultation with one of our expert attorneys!