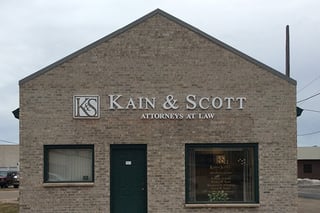 No matter which of our eight Law Firms you decide to visit, we guarantee you receive the most professional and polite treatment around. As we have said for many years: we don't judge you, we help you get your life back. This is much more than a tagline. We truly believe in helping you get your life back. Let's unpack what exactly "we help you get your life back" means.
How WE WILL HELP YOU GET Your Life Back
What this means is we are by your side from the moment you contact us until months after you receive your bankruptcy discharge. Not only will be help you through the bankruptcy process, but we will provide you with professional services after your discharge to help rebuild your credit. We do not just file your case and then forget about you. Once you become a guest of ours, you're always a guest of ours. This standard is consistent no matter which location of ours you decide to visit. Brainerd is no exception to this standard. One of the many unique aspects of our firm is that our attorneys in Brainerd appreciate and respect small town values. With that being said, we also know how word travels in small communities, so we are dedicated to keeping your case confidential.
The Design Of Our Brainerd Office
When designing our Brainerd Law Firm, we thought about the unique characteristics of a small town. Well, if you're from a small town, you know exactly what those characteristics are. Small towns are unique because they're quiet, comfortable, and free from the hustle and bustle of a big city. So, we decided to design our Brainerd office with that in mind. Just like Brainerd and the surrounding area, our office is filled with great people. The office itself provides for a great meeting location. We offer a very clean and welcoming environment. The office may be small, but don't let its size fool you. Our Bankruptcy Attorneys in Brainerd and staff are as good as they get. The quiet office space allow us to focus solely on you. You don't have to worry about the telephones constantly ringing, other people intruding on our conversations, or any other distractions you notice when visiting larger firms. Whatever your bankruptcy questions may be, our knowledgeable staff will be able to guide you through this difficult time in your life.
David, Our Legal Assistant
Waiting for you to walk through our door, our assistant, David, is as welcoming as they come. He is friendly, professional, and a great listener. From the moment you walk in our doors, David will treat you like a complete rockstar. If you need to drop something off, have questions, or just want to chat, David will greet you with a smile and make sure your needs are satisfied. We know it sounds gimmicky, but this really is about you.
Our Bankruptcy Attorneys in Brainerd
We have two Bankruptcy Attorneys in Brainerd dedicated to practice in-person out of the Brainerd office. However, we have five attorneys across our eight locations ready to serve you. One of the great services we provide to you is the peace of mind knowing all of our attorneys work collaboratively on our cases. We constantly work hand-in-hand to provide you with the best outcome. Bankruptcy law can be very complex and often attorneys are too arrogant to seek the advice of colleagues. That's not the case with us. We take pride in what we do and are humbled every day by the opportunity to learn. We achieve great results for our clients by keeping the focus on you. This is never about us.
Getting an Appointement
Currently, our Brainerd location has in-person appointments available on Monday and Thursday each week. We are even looking into extending our hours up in Brainerd to allow for Skype/FaceTime appointments on other days of the week. If our current availability in Brainerd doesn't align well with your schedule, you can always reach us by phone, e-mail, or even from our website. Just because we have appointment times dedicated to Mondays and Thursdays doesn't mean we're not willing to schedule a different time to meet. If you need a question answered, we will make sure you're taken care of.
Part of maintaining an office in Brainerd is knowing the importance of flexibility. Working with clients in rural communities depends on the need for more appointments by telephone. This is not a problem. We work with clients on a daily basis from rural communities throughout Minnesota. Whether it be by phone, e-mail, or Skype/FaceTime, our entire staff will answer your needs however that has to be done.
Whatever your question is, our knowledgeable and experienced Bankruptcy Attorneys in Brainerd will help you. We pride ourselves on being different than your stereotypical law firm. This process is about you and we will never lose focus of that. Treating you like a rockstar, and delivering the results you need, is our main focus.
If you have any questions about bankruptcy, or just want to chat, please reach out. We're proud to address your bankruptcy needs.
We look forward to serving you!
Click Here For Driving Directions
Kain & Scott, P.A.
211 4th Street South
Brainerd, MN 56401
218-822-3300