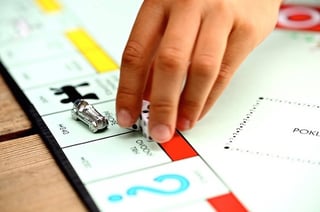 For many people, one of the first experiences they have with bankruptcy is playing Monopoly. In the game, when a player doesn't have enough assets to pay their debts either to the bank or to another player, they are bankrupt and lose the game. Complete with orange card declaring "Bankruptcy! Do not pass Go, do not collect $200," the game makes it clear that once you reach bankruptcy, for you the game is over -- you lose.
What Mr. Monopoly doesn't tell you is that the game is not over. In fact, in many cases, filing for bankruptcy in Minnesota is a way to get back in the financial game on the winning side.
Simply put, bankruptcy is a way to eliminate your debt. Whether you choose to file Chapter 7 bankruptcy for a complete fresh start, or Chapter 13 that allows you to repay a portion of your debts over time and then eliminate the rest, bankruptcy can help you get out from under years of debt.
And with an experienced Minnesota bankruptcy law firm like Kain & Scott on your side, you can benefit from the winning combination of erasing your debt and improving your credit score for free!
How to win with bankruptcy
There are several huge benefits to filing for bankruptcy in Minnesota.
First and foremost, bankruptcy eliminates certain types of debt forever! If you are struggling to pay hospital bills, credit card balances, and other debt that is not backed by collateral—known as "unsecured" debt—you can erase your debt fast with bankruptcy. Whether in 60-90 days from filing a Chapter 7, or 3-5 years with Chapter 13, filing for bankruptcy lets you eliminate your debt much more quickly than paying it off in the traditional manner.
Second, once you file for bankruptcy, you'll no longer be bothered by constant collections calls and letters. Creditors are not allowed to contact you once you file a bankruptcy case, giving you the peace and quiet you deserve after years of stress over unpaid balances.
Third, bankruptcy puts you in the driver's seat of your financial future. By taking control of your finances, you can put yourself and your family on more solid financial ground. Without the fear of garnishment, liens, or other aggressive collections actions, you have the freedom to spend your hard-earned money the way you'd like instead of handing over your entire paycheck!
Win the debt game with Kain & Scott, Minnesota's oldest bankruptcy law firm
When you're serious about winning the debt game, you want the best bankruptcy law firm in your corner. At Kain & Scott, we've been helping Minnesota residents just like you erase their debt and repair their credit fast, for almost 50 years. Our team of highly skilled bankruptcy specialists are experienced, knowledgeable, and friendly: we're not just Minnesota's oldest bankruptcy law firm, we are also the nicest! At Kain & Scott, we don't judge you; we help you get your life back fast!
We understand the way debt can negatively impact your life; the stress of unpaid bills and uncertainty about finances can keep you from living the life of which you dreamed. That's why we help you file your bankruptcy petition within days to get your debts discharged as soon as possible.
In fact, all of our client services are designed with you, the client, in mind. From our free initial consultations and bankruptcy filing from the comfort of your own home to our 100% Money Back Guarantee, we offer the best possible Minnesota bankruptcy experience. And, unlike other bankruptcy law firms that disappear once your debts are discharged, we continue to offer our clients support by providing a FREE 90 Day Credit Repair Program designed to help you improve your credit score. Once you've experienced our exclusive free program, you'll have the tools to boost your low credit score and get your family financing from trusted creditors for the things you need.
You can get started on a winning path today by visiting us online at www.kainscott.com to schedule your free initial consultation. We'll be happy to meet with you in person, or from your home via telephone, Skype, or FaceTime. When we connect, our bankruptcy specialists will evaluate your eligibility for bankruptcy and help you choose the type of Minnesota bankruptcy that is best for your family. Then we do the hard work for you by completing and filing your bankruptcy petition while you sit back, relax, and wait for your debt to disappear! Don't lose the financial game by holding on to your debt; get a fresh start with the Minnesota bankruptcy specialists at Kain & Scott today!