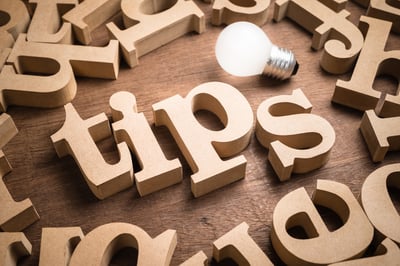 It's tough to pick up the phone and call our office to set up an appointment to speak with one of the attorneys at Kain & Scott about your financial troubles. Everyone at our office knows this, and we honor your courage in making that call. When you've made the phone call and set up the appointment – whether it's in-person, over the phone, or using a video platform – we want to shift our focus to having that first meeting be productive for both you and us.

Here are some ways that our clients help us provide the best service we can.
BE ON TIME
We'll be able to get the most information exchanged and the most questions answered when our meetings start on time.
UNDERSTAND THAT WE'RE HERE TO HELP YOU, NOT JUDGE YOU
It's perfectly normal to feel embarrassed about your financial situation. But don't let that feeling get in the way of having a good conversation with your attorney. We're here to help you with the problems you're facing. Everything we discuss in our appointment is privileged – absolutely private between you and your MN bankruptcy attorney.
WE'RE ON YOUR SIDE
The lawyers at Kain & Scott are representing you – not anyone else. So don't worry about telling us the whole truth about your situation. You'll get our best advice if you are completely honest with us.
BE SURE TO GET YOUR QUESTIONS ANSWERED
There is a lot of information exchanged when we meet for the first time, and sometimes that can take up time that we could use to get questions answered. Don't be bashful when you speak with the attorney – if there's a question at the front of your mind, speak up to make sure the question gets asked and answered in your appointment.
CALL NOW FOR A FREE STRATEGY SESSION FROM A MN BANKRUPTCY LAWYER AT KAIN & SCOTT
When you're ready to address the financial problems you are facing, Kain & Scott is here to help. Find us at www.kainscott.com