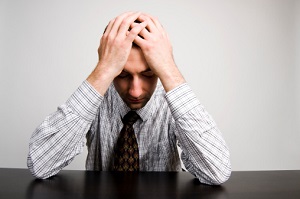 In many ways, federal and state laws outside bankruptcy are very pro-creditor. For example, a moneylender in Minnesota may begin the auto repossession process after just one late payment. Most creditors will try to work something out with the borrower before they resort to repossession. But, there are no guarantees. The same thing applies to late mortgage or rent payments.
In these situations, Minneapolis families basically have two options. First, they can hope that the moneylender shows some degree of patience and mercy. Second, they can take control of their finances and begin the Chapter 13 bankruptcy process in Minnesota.
Do I Qualify for Chapter 13?
Everyone with a regular source of income qualifies for Chapter 13 filing. Debtors need only complete a brief credit counselling course and file the appropriate paperwork. However, not everyone qualifies for Chapter 13 repayment.
In most cases, the initial paperwork includes a proposed repayment plan. Largely based on the information provided in Schedules I and J (monthly income and expenses), the debtor must show the trustee that s/he has sufficient disposable income to make a monthly debt consolidation payment.
If a moneylender is threatening immediate adverse action, like foreclosure or eviction, Kain & Scott attorneys can file a "bare bones" petition that only includes certain information. Then, a couple of weeks later, the debtor files the remainder of the paperwork. That includes the bankruptcy schedules, proposed repayment plan, and Statement of Financial Affairs.
The monthly payment must be large enough to pay all secured debt delinquency within the protected repayment period. Some common types of secured debt include:
Auto loans,

Mortgage loans, and

Some types of loans for consumer goods.
The monthly payment also includes a trustee's fee, which is usually 10 percent.
A Minnesota Bankruptcy and the Automatic Stay
The voluntary petition triggers Section 362 of the Bankruptcy Code. This law halts all adverse action against the debtor. Such action includes:
Foreclosure,

Wage garnishment,

Repossession, and

Eviction.
A few words about eviction. The 2005 bankruptcy reform law changed the rules slightly. In most cases, if the Minneapolis landlord has not yet obtained an eviction order, the automatic stay applies. But if the landlord has obtained such an order, bankruptcy may not be able to stop its lawful execution.
The automatic stay remains in effect for as long as the bankruptcy is pending. Depending on the debtor's income, that is either three or five years. So, as long as the debtor makes the monthly payments, the moneylender cannot make any additional demands. In fact, the moneylender cannot communicate with the debtor except through the debtor's attorney.
Bankruptcy Mediation in Minnesota
Most people file Chapter 13 bankruptcy due to financial issues which are beyond their control. Sometimes, these Minneapolis families also have a dispute with the moneylender over the amount owed.
Outside of bankruptcy, these disputes are usually very one-sided. That's especially true with regard to home mortgages, auto loans, and other secured debts. Since the creditor holds the security agreement, the moneylender has all the cards.
Bankruptcy levels the playing field. For one thing, the debtors have assertive attorneys who advocate for them. That's a service which a paid bankruptcy petition preparer cannot legally provide, and a service which a do-it-yourself bankruptcy package cannot provide at all.
For another thing, moneylenders have a duty to negotiate in good faith during bankruptcy mediation. In other words, the creditor must try hard to settle the dispute and be willing to make sacrifices to do so. "Pay X amount now or else" is clearly not a good faith negotiating position.
Advanced Strategies in the Chapter 13 Bankruptcy Process
Sometimes, it is a good idea to combine a Chapter 7 bankruptcy with a Chapter 13 to form a "Chapter 20." There are two possible approaches.
Many Minneapolis families start in a Chapter 13. However, perhaps due to another unexpected financial storm, the family cannot afford the monthly debt consolidation payment. These debtors can convert the existing Chapter 13 case to Chapter 7. The bankruptcy process takes a few months as opposed to a few years. So, the debtor gets a fresh start much sooner than expected.
Other families take the opposite approach. They file Chapter 7 bankruptcies to quickly eliminate unsecured debt. Then, after they receive their discharge orders, they file Chapter 13. Although they are ineligible for a second discharge, they can still take advantage of the automatic stay and the protected repayment period. These families get up to five years to pay down secured debt delinquency. This type of "Chapter 20" is especially useful for families with extremely large amounts of secured debt delinquency.
The Chapter 13 bankruptcy process helps you regain control of your own finances. For a free consultation with an
experienced bankruptcy attorney in Minneapolis
, contact Kain & Scott. We offer a free post-bankruptcy credit repair program for our clients.