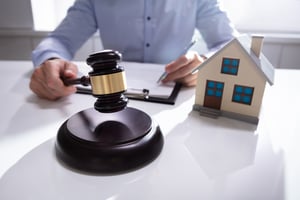 Recently, I began writing about a topic that is of interest to me and impacts thousands of Minnesotans suffering with debt. When you run a Google search for "bankruptcy attorney near me in Minneapolis, MN" you assume the results Google pulls up are actually close to you. Unfortunately, that is not always true.
In one example, we found one law firm to possess 109 Google Map location listings at one time throughout several states. Do you know how many offices this law firm actually staffed? At most 3. When discovered, and facing claims, the law firm quickly moved to remove 99 of the Google Map Location listings. However, they still pretend 8 of their remaining offices are staffed. I have news for you; they are not.
And why does this law firm continue this charade of appearing local and near you? So you find them first and reach out to them before any other law firm who may be in fact more local and near you than the firm in question. How do they get away with this you ask? Google Maps have been on cell phones since 2007. Geographic origin fraud is a relatively recent phenomenon.
Today, there are still bankruptcy law firms pretending to have an office in Minneapolis when they do not. Soon, one firm will find out what happens when they commit massive geographic origin fraud in across 5 states.
In the meantime, if you are running a search for a bankruptcy law firm near you ask the operator where am I calling right now and do you actually have people that staff the office near where you searched and wanted a bankruptcy law firm to be. If they don't or you suspect they are not being candid with you, hang up and call LifeBack Law Firm.
CALL NOW FOR A FREE STRATEGY SESSION FROM A MN BANKRUPTCY LAWYER AT LIFEBACK LAW FIRM
When the time is right, or when you are ready, reach out to Minnesota's most kind and helpful bankruptcy law firm by going to www.lifebacklaw.com. You will be so thankful you did. We don't lie about our geographic locations.