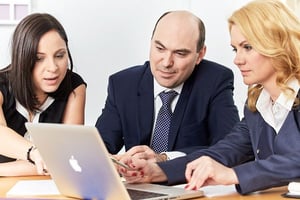 Financial stress can be overwhelming and leave you feeling like you have nowhere to turn. Bill collectors are calling, you can't keep up with your bills, and you don't see your situation improving anytime soon. While bankruptcy may seem like the obvious choice, this is a big decision and should be made only after careful consideration. If you feel like you're out of options and are considering filing for bankruptcy, a Minnesota bankruptcy attorney can help you decide whether bankruptcy really is right for you.
Ask Yourself Some Difficult Questions
The first step in determining whether bankruptcy is right for you is to engage in some self-examination. Answering "yes" to two or more of the following questions may indicate that bankruptcy is at least an option you should consider:
Do you feel overwhelmed by your debt?
Are you unsure of how much you owe on your credit cards?
Does your financial situation seem out of control?
Is it unlikely that your financial situation will improve in the near future?
Are you behind on your bills?
Are bill collectors calling you?
Is your home in the foreclosure process?
Have creditors filed lawsuits against you or are taking other legal measures to collect their debts?
Everyone's situation is different, and answering "yes" to these questions does not necessarily mean that bankruptcy is the best option for you. If you feel overwhelmed by your financial situation and see no way out, an experienced Minnesota bankruptcy lawyer can help you decide whether or not you should file for bankruptcy.
Consider the Alternatives
Many people don't realize that there are alternatives to bankruptcy that may be worth pursuing, including:
Negotiate with your creditors. Most creditors would prefer to work something out than go through the bankruptcy process. As a result, they may be willing to enter into a payment plan, waive late fees or interest charges, or work out some other kind of agreement.
Hire a credit counseling agency. A credit counseling agency can work with you to consolidate or reduce your debt. They can also work out payment plans or other agreements with your creditors on your behalf. Given their expertise in this area, a credit counseling agency can save you valuable time, effort, and money.
Take no action. If you have no attachable assets and live simply, you may be what is referred to as "judgment proof." This essentially means that your creditors can't take any meaningful action against you in order to collect their debts.
Tell bill collectors to stop contacting you. For many people, they just want to stop being harassed by collection agencies. Under federal law, collectors are required to stop communicating with you if you request that they do so. However, they can still pursue legal action, so this often just a temporary measure for many people.
These options may give you some additional time for your financial situation to improve. Even if you're not sure they will work, many people feel better filing for bankruptcy knowing that they tried everything they could in order to avoid it.
Consider the Implications
Before you file for bankruptcy, you should be aware that your bankruptcy case will be a matter of public record. You will also need to go through an extensive disclosure process wherein you will detail all of your debts, sources of income, and monthly expenses. In addition, you may need to surrender assets as part of the bankruptcy process such as your home. Your bankruptcy will also be included on your credit report and may have to be disclosed in certain employment situations.
Some people are uncomfortable with the prospect of walking away from their debts unless there are absolutely no other options. You do not want to file for bankruptcy and then decide that you want to repay your debts unless you already planned to file for Chapter 13 bankruptcy and can qualify to do so.
What is Your Goal?
In determining whether or not bankruptcy is right for you, you should have a firm grasp on what you want to accomplish. For some people, they really just want to wipe the slate clean and get a fresh start. If you're in this situation and see no other way out, Chapter 7 bankruptcy (total liquidation) may be your best option.
For other people, they just want some breathing room - they want to catch up on their payments and more or less continue living their current lifestyle. In these cases, you may be able to work things out with your creditors without filing for bankruptcy, or Chapter 13 (payment plan) may be a viable option for you.
Contact a Minnesota Bankruptcy Attorney to Discuss Your Options
At Kain & Scott, we understand how difficult these decisions can be. That's why we offer personalized, dedicated legal representation for people across Minnesota who are considering filing for bankruptcy. Call our Minnesota bankruptcy lawyers at 800-551-3292 or contact us online to schedule a free initial consultation and discuss how we can help you get a fresh start.