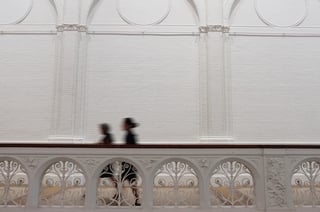 Last week I wrote about why being able to file a chapter 13 bankruptcy case quickly is advantageous to debtors. Chapter 13 is often the "emergency" bankruptcy - in many cases that end up being filed as chapter 13s, a mortgage foreclosure is days away, or the repossession agent has been out looking for a client's car to repossess. Or in some cases, the repossession has already taken place and the owner has a short period of time in which to redeem the vehicle prior to the vehicle being sold at an auction. So there are numerous situations in which time matters, and the time is short. Being able to file quickly is an advantage - and at Kain & Scott we can file a case quickly and professionally. So the question is, what is there about the Kain & Scott law firm that enables the firm to file a case quickly?
We have enough lawyers
So many lawyers who practice bankruptcy law do so as solo practitioners - the lawyers are a one-man or one-woman operation. So if the one lawyer is busy, or out of the office for some reason, the client in a hurry is going to have to wait to be seen. And in the wait, band things can happen financially to the client.
Kain & Scott is six lawyers strong. When clients call in a hurry, there is almost always a lawyer available to take an appointment on short notice. We don't ever find ourselves in the position of not having a lawyer available for a client in an emergency.
Our firm is solely focused on bankruptcy-related practice
Lawyers at other law firms might practice bankruptcy law, but they also handle other areas of legal practice. That's not the case with Kain & Scott. Our only area of practice is bankruptcy and we only represent debtors. So the client in a hurry does not have to worry that the lawyer will delay getting to her case - there's no other type of case that any of our attorneys work on than bankruptcy. By maintaining a singular focus on providing bankruptcy relief for our clients we are able to process bankruptcy cases efficiently, quickly and professionally.
We are well-staffed
Much of the speed of filing equation depends not on the lawyer's ability to handle a case quickly, but rather the availability and ability of the assistants in the office. At Kain & Scott, we have 14 assistants, each with specific job assignments that are available to provide support for our attorneys, and our clients. Having sufficient support staff means that cases don't languish on the bottom of the "pile" waiting for attention - cases are dealt with quickly and efficiently by our assistants.
We make it easy to make appointments
The first step for the client who needs chapter 13 help quickly is to meet with a lawyer. Chapter 13 is complicated, and an attorney needs to know right away what issues, if any, are present in a chapter 13 case. For someone who lives distantly from one of the relatively small number of attorneys who practice bankruptcy law, getting in to see an attorney can be difficult - and it very well might burn up precious time. At Kain & Scott, speaking with an attorney at a no-cost, no-obligation first appointment is easy - even for people who live a significant distance away. First, clients can have their first appointment with a lawyer through an in-person conference, but also this conference can be conducted by phone, or through Skype or Facetime. With enough lawyers, sufficient staff, and the ability to attend appointments remotely, it's not difficult to initiate, prepare and file chapter 13 bankruptcy cases in a quick and efficient manner.
So for clients who are experiencing that stressful feeling that something bad is going to happen financially, and that something is going to happen soon, don't worry: at Kain & Scott, we're here to help, and we can provide that help quickly.