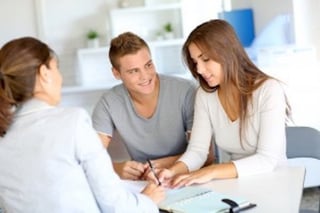 If you're one of the thousands of Minnesota residents who is considering filing for either Chapter 7 or Chapter 13 bankruptcy, follow these simple tips to help you get the most out of your Minnesota bankruptcy.
Choose the right type of Minnesota bankruptcy for you
One of the most important tips for getting the most out of your Minnesota bankruptcy is to make sure you file the correct type. There are two main types of Minnesota bankruptcy that are the most suitable for individual clients: Chapter 7 and Chapter 13. Each type of bankruptcy has different requirements for qualifying and the suitability of either depends on your unique financial situation.
A qualified bankruptcy lawyer should help you choose whether Chapter 7 or Chapter 13 is more appropriate based on the details of your finances. Generally speaking, here's what you need to know about each to choose the right type of Minnesota bankruptcy for you:
Erases your unsecured debt without a repayment plan
Debts can be discharged in a few short months from filing
Best suited for families that aren't earning income and therefore are unable to make any repayments
Some will be unable to keep their home and/or car (although it is possible to keep both in certain circumstances with the guidance of a Minnesota bankruptcy lawyer)
Allows you to catch-up on your debt by establishing a three to five year repayment plan, where the payments are based on what you can realistically afford
Once you complete the repayment plan, the remaining unsecured debt is discharged
Most filers are able to keep their home and/or car, as well as other big-ticket items
Ideal for families who are earning income and would like to keep their home, or as an alternative option for those who earn too much money to qualify for Chapter 7 discharge
Get help from a Minnesota bankruptcy lawyer
There are several ways that a bankruptcy lawyer can help during your case. At Kain & Scott, we help our clients choose the appropriate type of bankruptcy based on their unique financial situation; then we get started right away collecting the needed information, completing your paperwork and filing your petition with the court. Other firms may wait weeks or even months before completing your paperwork and filing it with the court, while late fees and penalties continue to add to your amount of overall debt and creditors continue to harass you. Our bankruptcy team understands that the faster you file the quicker creditors will be prevented from contacting you and the sooner your debts will be discharged, so we file your petition within days!
Your Kain & Scott bankruptcy lawyer will also attend a 341 meeting of creditors with you to help guide you through the process, answer your questions, and protect your rights during the proceedings.
Pick the right Minnesota bankruptcy law firm
At Kain & Scott, we offer our clients 3 things: specialization in Minnesota bankruptcy, hands-on representation, and free perks to reward you for choosing us.
Many of our clients are surprised to find out that not all law firms that advertise as bankruptcy law firms actually specialize in bankruptcy; some have never even taken a single Minnesota bankruptcy case! At Kain & Scott, our law firm only represents bankruptcy clients; this unique specialization allows us to have a thorough and up-to-date understanding of the myriad of laws that affect our clients' bankruptcy cases and unparalleled experience in this type of law.
As a law firm that specializes in Minnesota bankruptcy, our bankruptcy specialists are out in the field and at the court every day helping good people get out from under bad debt. For the past 50 years, we have fought hard to protect our clients while giving them the personal hands-on representation that they deserve.
Kain & Scott also rewards you for choosing our law firm to handle your Chapter 7 or Chapter 13 bankruptcy by offering free perks like a free consultation (via telephone, Skype, or Facetime from the comfort of your own home), 100% Money Back Guarantee, and a Free 90 Day Credit Repair Program!
Don't wait to file: get started erasing your debt right away
If you're ready to take charge of your debt and repair your credit by taking advantage of our Free 90 Day Credit Repair Program, visit us online at www.kainscott.com to schedule your free initial consultation with one of our friendly and knowledgeable Minnesota bankruptcy specialists today!
Kain & Scott, P.A.
211 4th Street South
Brainerd, MN 56401
218-822-3300