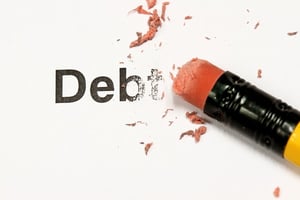 Chapter 13 bankruptcy is often a good choice for people who want to keep their home or other significant assets. In a Chapter 13 bankruptcy, you repay your debts through a payment plan that is administered by a bankruptcy trustee and that is overseen by the bankruptcy court. Your Chapter 13 payment plan can take up to five years. On the one hand, five years helps you repay your debts in reasonable and affordable monthly payments. On the other hand, five years is a long time and can be intimidating for a lot of people.
Understanding the general timeline of a Chapter 13 bankruptcy case can help dispel any reservations you may have. An experienced Minnesota bankruptcy attorney can walk you through the Chapter 13 process and make it seem much less daunting.
Before You File
Before your Minnesota bankruptcy attorney can help you file for bankruptcy, you will collect a great deal of financial information for your attorney to review. This may require more than one meeting, but once they have reviewed all of the necessary information, they can begin preparing the documents that they will file with the bankruptcy court.
During this time, you will also need to take a credit counseling course no more than 60 days prior to the date you file for bankruptcy.
These steps can take a few days or several weeks depending on several factors. If you are facing foreclosure or other legal actions, however, you may need to complete these steps as quickly as possible.
Signing and Filing the Documents
Once your Minnesota bankruptcy attorney has prepared your bankruptcy documents, you will need to meet with the attorney to review the documents. This is an important step because, under the bankruptcy laws, you are certifying that information contained in the documents is accurate. If everything is correct, you will sign the documents - they are now ready for filing. Your attorney will then file them with the court, usually the same day that you sign them or within the next 24 hours.
Soon After You File for Bankruptcy
Several things happen within the first few days that you file for bankruptcy:
The automatic stay will go into effect - this is the court's order prohibiting your creditors from making any further efforts to collect their debts. One of the chief benefits of bankruptcy, it goes into effect the minute the bankruptcy court accepts your filing.
Your case will be assigned to a Chapter 13 trustee who will administer your bankruptcy case.
A date will be set for the meeting of creditors.
The court will send notices to all of your creditors informing them that you have filed for Chapter 13 bankruptcy.
The court will set the deadline by which creditors must file their claims.
The court will set a date for the hearing where your Chapter 13 plan will be confirmed.
Many people file their Chapter 13 plan when they first file for bankruptcy, but you are not required to do so. If you did not file your plan with your initial filing, you must file it with the court within 14 days of your initial filing.
30 Days After You File
You will need to make your first Chapter 13 plan payment to the Trustee within 30 days of filing for bankruptcy. Note that you will be obligated to make this payment even if your payment plan has not yet been approved.
Within 21 to 50 Days of Your Filing
The trustee will hold the meeting of creditors. You are required to attend this meeting. You will be placed under oath and asked questions about your bankruptcy case and your financial situation.
Within 45 Days After the Meeting of Creditors
The court will hold the hearing regarding confirmation of your Chapter 13 plan. Your creditors and the trustee will have an opportunity to object to your proposed plan, and your attorney will have the opportunity to respond. The court will then decide whether or not the plan should be confirmed. If the plan is confirmed, your case will move forward. If it is not confirmed, you can either file a modified plan, convert to a Chapter 7 bankruptcy, or dismiss your case.
The Next Several Months
Once your plan is confirmed, you will simply make your monthly payments to the trustee, who will distribute the money to your creditors. During this time, you have the ability to modify for Chapter 13 plan should your circumstances change. If you stop making your payments, the trustee or your creditors may ask the court to dismiss your case or seek permission to resume collection efforts.
The Conclusion of Your Bankruptcy Case
Once you have completed your payments according to the Chapter 13 plan, the following steps will take place:
The trustee will file a final report stating all of the funds have been distributed to your creditors. This is typically filed within 4 months of your last Chapter 13 payment.
Once the trustee's report is approved, the court will then enter the Chapter 13 discharge, approximately within one month of the trustee's final report.
Within 14 days after the discharge is entered, the court will enter the Final Decree, formally stating that your case has been completed and is now closed.
Call Kain & Scott - Minnesota Chapter 13 Bankruptcy Attorneys
Chapter 13 bankruptcy is a complex process, but the good news is that a skilled bankruptcy attorney can make it much easier. Our Minnesota bankruptcy attorneys have the skills and experience to provide you with sound advice and high-quality legal representation. If you are thinking about filing for Chapter 13 bankruptcy, give us a call at 800-551-3292 or complete our online contact form to schedule a free consultation.