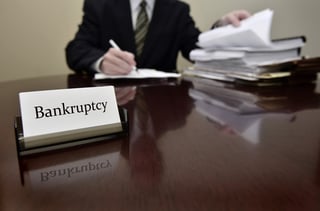 If you live in or near Monticello, MN, and you are suffering from overwhelming debt, what is the first thing you need to do? That is what our guests really want to know. They ask me all the time- Wes, what is the first step I need to take? If you are like me, you like to do a little research before you set up an appointment to meet with someone right? Like what are the answers to some of my commonly asked questions?
FIND A WEBSITE DEDICATED 100% TO MINNESOTA BANKRUPTCY
Ok, this sounds easy but which website is the best website to research bankruptcy in Minnesota? There are very few bankruptcy law firms in Minnesota whose 100% focus is on helping Minnesotans with Filing Chapter 7 and Chapter 13 Bankruptcy. There is only one bankruptcy law firm that is the oldest bankruptcy law firm in the state of Minnesota. That bankruptcy law firm is Kain & Scott.
We have been doing bankruptcy work since 1972. We are Minnesota's oldest bankruptcy law firm. Our website is Minnesota's 24/7 Bankruptcy Help Line. All the bankruptcy you need to know in Minnesota is located at www.kainscott.com.
At www.kainscott.com you will find the abc's of filing Chapter 7 Bankruptcy in Minnesota, frequently asked questions and answers and video testimonials from our former guests.
STEP 1: SET UP A FREE CONSULTATION
Kain & Scott is not just located in Monticello, we are located throughout the state of Minnesota. We can help guests on the Canadian border and as far south as the Iowa border. We can meet with you by SKYPE, FACE TIME, PHONE CONFERENCE, or IN PERSON- whatever is most convenient for you!
There is zero cost for the initial consult. This is where you will learn about the process of filing bankruptcy, who we are, and how we help you get your life back. If you sign up, we give you no worksheets to fill out. Also, we pull your credit report for you as well. At Kain & Scott, we never make our guests do most of the work. We do most of the work while you relax!
After the initial consult, you will have clarity. Most of our guests regret taking so long to take action. Once you are signed up, it is now time for step 2!
STEP 2: REVIEW AND SIGN APPOINTMENT
This appointment is where we make sure that the information contained on the schedules is true and correct- that all of your assets are listed and all of your debts are listed as well. We will need you to bring in a few pieces of information.
When you come in for the review and sign appointment, you will be walked through what will happen for that appointment and the process moving forward. Prior to coming in we have been working on preparing your bankruptcy schedules so that when you come in the appointment goes more smoothly.
At the meeting, we will go over the schedules and make sure all your assets and debts are disclosed and that the schedules are correct. Assuming everything is in order, we file your bankruptcy case with the bankruptcy court.
STEP 3: 341 MEETING
Section 341 of the Bankruptcy Code requires our guests to attend one hearing. Sometimes it is referred to as a 341 meeting and others refer to it as a meeting of creditors. I am not sure why they call it a meeting of creditors because the vast majority of hearings take place without a single creditor present.
The purpose of the hearing is for the government to verify that what is on the schedules is true, correct, and complete. Most meetings last 10 minutes or less. If the schedules are accurate, most meetings are very fast.
Of course, we are with you at the hearing and hold your hand every step of the way.
STEP 4: DISCHARGE
Approximately 60 days after your meeting, the court issues you a discharge. Discharge is a legal term which means that your liability on the debt listed in the bankruptcy is discharged (some debts are not dischargeable). The discharge is what you are looking for. From this moment on none of your discharged debts can pursue you for any liability on the debt. Plus, the discharged debt is not taxable to you either!
At Kain & Scott, upon discharge, we enter our guests automatically into our free 90 DAY CREDIT REPAIR PROGRAM! We assign each of our guests a FREE Credit Repair Specialist who removes your judgments for FREE (except costs), reviews and helps you repair your credit reports for FREE (except costs), give you a FREE list of Minnesota professionals who help you get your life back with auto and home financing, and also offers you a FREE credit repair course where you can learn useful tricks to help repair your credit even faster!
So, at the end of all of this, you are debt free and your credit is improved. Now, this is what we call getting your life back! We would never consider just helping you get rid of debt without also helping you clean your credit up afterwards. Helping you get rid of debt and repairing your credit fast is the right way to help you get your life back fast!
Don't believe me? Kain & Scott is Minnesota's highest google reviewed bankruptcy law firm. Let our guests tell you what their experience has been.
CONCLUSION
Waiting to get your life back is a mistake many guests make. Once you get control of your life again, you will wonder why you waited so long. The process of filing a chapter 7 bankruptcy in Monticello, Minnesota is easier than you think. Most of our guests are shocked by how easy getting your life back really is. The painful part is the waiting, debating, and toiling over the decision. Once the decision is made, the actual process is easier and more comforting than most think.
When the time is right, or when you are ready, reach out to Minnesota's oldest Bankruptcy Law Firm and Minnesota's 24/7 Bankruptcy Help Line at www.kainscott.com.