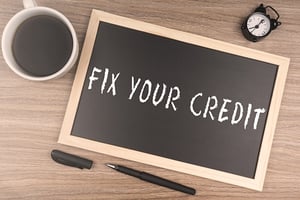 At Kain & Scott we authored the book on bankruptcy and attorneys, "Filing Bankruptcy Sucks, Your Lawyer Should Not". Isn't this a great title for a bankruptcy book? I love it! It speaks to exactly how one feels about bankruptcy and lawyers who help you through it. Just the thought of filing bankruptcy for some can send them into a full blown panic attack. I get this. The thought of filing bankruptcy can be daunting and very scary. At Kain & Scott, we honor the courage it takes for you to file bankruptcy. We honor that courage by having the most helpful and kind bankruptcy team of staff and lawyers in the state of Minnesota, period!
I know that if I were going through a bankruptcy, I would want to be treated with soft gloves, taken care of all the way through the process. And that is what Kain & Scott does. We take care of our guests from the time they first reach out to us all the way through the entire 2 step process. Step 1, we help you get rid of your debt. Step 2, we help you repair your credit using Kain & Scott's FREE 90 Day Credit Repair program. After step 1 and 2, you have your life back!
We know you are afraid. We know you don't want to file bankruptcy. But we also know that you will be so happy on the other side of this. We have never had a client seriously regret the decision to file bankruptcy. In fact, they all say the same thing---- we should have filed bankruptcy much sooner!
Call Now for a Free Strategy Session from a MN Bankruptcy Lawyer at Kain & Scott
When the time is right, or when you are ready to get your life back, reach out to Minnesota's most helpful and kind bankruptcy team (just look at our Google reviews!) by going now to www.kainscott.com. You will be so glad you did!
A Word from a MN Bankruptcy Attorney, Wesley Scott