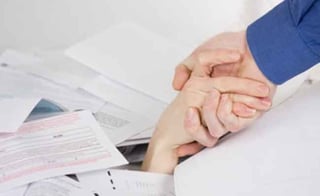 Bankruptcy is an outstanding tool for restructuring your debts and getting out from under financial hardship but can be very difficult to do on your own. Many people who file cases on their own, without an attorney ("pro se" filers) abandon the bankruptcy process part-way through filing because of the complexities and requirements. It can be very difficult and a lot of work for an individual to tackle on their own, that's why at Kain & Scott we advise working with a professional such as one of our experienced bankruptcy experts. Let's take a look at some of the more difficult and complex aspects Filing Bankruptcy in Minnesota!
Filing Your Petition And Schedules
In many cases the most difficult aspect of filing your bankruptcy takes place at the very beginning of the process when filing your bankruptcy petition schedules. The petition is accompanied by a disclosure entitled "statement of financial affairs" as well as other documents called schedules that list assets, liabilities, leases and co-debtors. Within these documents you are to disclose all of your assets and debts as well as a comprehensive recent financial history. This sounds much simpler than it is. Let's take a closer look.
The US Bankruptcy Code was restructured in 2005 tipping the scales in favor of the creditors and allowing them more leeway in pursuing debts which may be involved in bankruptcy proceedings. One common scenario a filer may encounter is failing to list a creditor or listing inaccurate information for a creditor in the initial filing. Creditors not listed in your bankruptcy are free to pursue the debts that are owed to them as well as creditors who are include in the bankruptcy but were not properly notified of the filing. This could lead to a situation where the debtor encounters a new order for collection, judgment, garnishment of lien against them while currently in the process of filing bankruptcy.
Filing Bankruptcy halts collection activity against you while your case is under way but ONLY if your creditors are properly notified and included in your filing. If your debts are owed to a wide array of creditors over a number of years there are likely some that could have slipped through the cracks, gone to a different collection service or been sold off to debt buyers to collect.
We advise taking a look at a credit report and reaching out to anyone you suspect you may owe money to in order to be certain all of your allowable debts are discharged through bankruptcy and not around to creep up on you during or after your filing.
Attending The 341 Meeting Of Creditors
If you have made the wise decision to retain knowledgeable counsel to assist you with your bankruptcy you have already taken major strides towards assuring the success of your bankruptcy and minimizing the effort and involvement required on your part but you will still need to attend the 341 meeting or 'meeting of creditors' with a Bankruptcy Trustee.
At this meeting the trustee who has been assigned to your bankruptcy case will review your petition and will question you regarding your income, assets and liabilities. You will be under oath during this meeting and sometimes your creditors will be present to make inquiries of their own or question the validity of your information. However, don't be alarmed; creditors rarely show up unless you have given them good cause to believe you are being deceptive in some way.
This can be a difficult time for debtors who have assets which are not exempt from the bankruptcy. These items will fall into the possession of the trustee who will liquidate the assets as effectively as possible. This revenue is initially used to cover the expense of administering the case and any additional revenue is divided among the creditors based on the priority of their claims as set forth in the bankruptcy provisions.
There may be additional information the trustee will require of you following the meeting of creditors and it is important you comply with their requests in a timely manner to avoid complications. But at this point you are pretty much almost to the bankruptcy finish line!
Receiving Your Discharge
After you File Chapter 7 Bankruptcy there is a 60 day window following the meeting of creditors in which your creditors or the trustee themselves may challenge your right to receive a discharge. This can be a very nervous and tense part of the process for many filers especially those who have experienced aggressive collection practices from their creditors prior to filing. However, we can take comfort in the fact that our creditors are now subject to the rules of conduct outlined in the bankruptcy code.
In spite of this, 60 days can be a long time to wait for anything making the process difficult and worrisome for many without an experience MN Bankruptcy Lawyer. At Kain & Scott we are happy to keep you well informed throughout the process and make any inquiries you wish with all involved parties on your behalf so that you may rest easy as this difficult process draws to a close.
Besides attending the 341 Meeting of Creditors, provided there are no objections to your discharge, the only other thing you need to do is to complete a Bankruptcy Court-approved financial education course. At Kain & Scott we will help you satisfy this requirement and once the documentation has been provide to the courts in a timely manner you can look forward to getting on the road to a debt free life again!
Don't hesitate any longer. We can help get you back on the path of success and financial stability starting today! Contact our MN Bankruptcy Lawyers today at one of our 8 conveniently located MN Locations.
315 East River Road
Brainerd, MN 56401
218-822-3300
860 Blue Gentian Rd. #200
Eagan, MN 55121
612-843-0525
6385 Old Shady Oak Rd. #250
Eden Prairie, MN 55344
612-843-0524
8530 Eagle Point Blvd. #100
Lake Elmo, MN 55042
612-843-0526
2355 Fulham St. N #400
Roseville, MN 55113
612-843-0523
13 7th Avenue S
St. Cloud, MN 56301
320-252-0330
13700 Reimer Drive #240
Maple Grove, MN 55311
612-843-0529
100 South 5th Street #1900
Minneapolis, MN 55402
612-843-0527