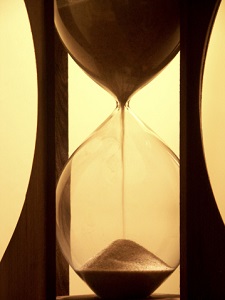 When you decide to file for bankruptcy relief, you are ready to hit the ground running. For most people, the weeks and months leading up to this decision are emotionally draining. Therefore, once you decide to meet with a bankruptcy attorney, you do not want to wait weeks or months for your case to be filed.
The standard time for filing a case in some bankruptcy law firms, from the initial consultation to the time the case is filed, can be weeks or months. This waiting period only extends your worry, stress and anxiety about your debt and your decision to file for bankruptcy.
We understand the stress that you are experiencing and we believe it is our job to help relieve that stress. One way we do this is by shortening the time period between your initial bankruptcy consultation and receiving your discharge. Our process allows your bankruptcy petition to be filed in days, rather than weeks or months, as in most law firms.
Process for Receiving Your Bankruptcy Discharge
Initial Consultation – At the initial consultation, you will meet with an experienced bankruptcy attorney who will discuss all of the options that are available to you, including bankruptcy and non-bankruptcy options. Together, we will assess whether or not filing for bankruptcy is the best option for you. The consultation is free and there is no obligation. We use this time to evaluate your current financial situation and offer the best advice possible. We will also answer all of your bankruptcy questions, so you feel prepared to make an informed decision.
Retaining Our Office – If you decide that filing bankruptcy is the best option for you, one of our assistants will review the forms you must sign to retain our office and then will walk you through the information you need to gather to file bankruptcy. We are in this together and we will help you complete the necessary forms, so you can spend time on what is important in your life – your family.
Review and Sign Appointment – If you choose to have our office to represent you, we'll schedule a second appointment, which we refer to as a Review and Sign Appointment. This appointment, where you'll sign all the bankruptcy forms, lasts two hours. An assistant, followed by your attorney, reviews the bankruptcy schedules with you, page by page, to ensure that the information contained in the schedules is accurate and complete. They will also answer any remaining questions you may have.
Filing the Bankruptcy Petition - After you review and sign the petition and schedules during your second appointment, our staff files the bankruptcy petition and schedules with the bankruptcy court. You are immediately assigned a bankruptcy case number upon the filing of the case and your creditors are barred from contacting you regarding the collection of a debt. All collection activity, including lawsuits, garnishments, levies, foreclosures and repossessions, must cease immediately upon the filing of a bankruptcy petition. Creditors may no longer call or write you demanding payment. When working with our office, this step happens within days of our first meeting, not weeks or months.
Bankruptcy Hearing - Approximately six weeks after the bankruptcy petition is filed with the court, you will be required to attend your Meeting of Creditors. Your bankruptcy attorney will attend the hearing with you and be there to guide you through the process. The name of the meeting, "Meeting of Creditors", is a bit of a misnomer because, in most bankruptcy cases, creditors never appear at the hearing. The hearing is presided over by a trustee (the judge is not present for these hearings) and it lasts between 5 to 10 minutes. The trustee or the trustee's representative will ask you to confirm the information contained in your petition and schedules filed with the court. The trustee is confirming that the information you submitted is true and correct to the best of your knowledge.
Bankruptcy Discharge - If you filed a Chapter 7 bankruptcy, approximately 60 days after the Meeting of Creditors, you will receive your bankruptcy discharge and your bankruptcy case will be closed. If you filed a Chapter 13 bankruptcy, you will continue making your bankruptcy payments under the terms of your confirmed plan. Once you have made all of your payments, you will receive a bankruptcy discharge and your bankruptcy case will be closed.
It is our desire to make the process of filing a bankruptcy and obtaining a bankruptcy discharge as stress-free as possible. This includes ensuring that your bankruptcy case is filed quickly and correctly. So, if you'd like to have your case filed within days, not weeks or months, and get on the path to debt freedom, request your free, no-obligation consultation.