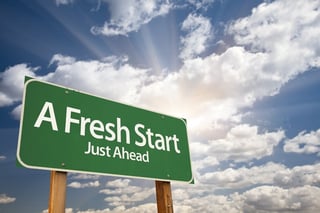 Tired of waiting for your Duluth, Minnesota bankruptcy? The typical bankruptcy process involves a tremendous amount of waiting: first, you have to wait for an appointment with an attorney…then wait in traffic…then wait in a lobby…then wait for your attorney to file your petition…and then wait for your discharge.
At Kain & Scott, the wait is over, Duluth, Minnesota!
We offer fast and easy bankruptcy filing for Duluth, Minnesota residents. After your free initial consultation, we complete and file your paperwork within days—not weeks or months, like other firms—to get your debt discharged faster!
And, at Kain & Scott, we don't stop there. We also offer our clients a FREE 90 Day Credit Repair Program designed to remove your judgments, repair your credit score, and help you receive the financing you need to get your life back on track.
Bankruptcy is not just what we do, it's ALL we do!
Because we only handle bankruptcy, our team is not only top-notch, but top-rated as well. Our Bankruptcy Attorneys have the knowledge and experience you need, and the friendly service you want, to help you get debt-free fast. With our comprehensive debt resolution program, we not only file your bankruptcy – we help fix your credit for free! Take a look at our two-step comprehensive debt resolution program for Duluth, Minnesota residents and see how quickly and easily you can become debt-free:
Step 1 – Let us help you get rid or your debt
Get your free initial consultation
Give us a day or two to fill out all of your worksheets and file your petition
Attend a 341 meeting near you with one of our assistant lawyers
Get your discharge
Step 2 – Let us help you repair your credit - FAST
Get connected with our credit repair specialist
Let us help you remove any judgements free
Get our list of professionals that want to help you with auto and home financing
Take our free credit course and learn how to repair your credit score – FAST
Our exclusive FREE 90 Day Credit Repair Program
Your credit report can affect nearly every aspect of your life, from obtaining financing for a home or car to job opportunities. A low score can be just as detrimental to your finances as debt. Unfortunately, most law firms disappear after your bankruptcy is discharged, leaving you to fix the rest of the problem yourself.
Our firm doesn't believe in fixing problems halfway: that's why we offer our clients a FREE 90 Day Credit Repair Program. Our program goals are:
TO HELP YOU make sure all of your credit reports reflect accurate information post-bankruptcy discharge
TO HELP YOU remove all judgments entered against you that are legally possible to be removed
TO GIVE YOU an exclusive list of MN professionals who assist our clients in getting their lives back by offering mortgages, auto financing, and other services
TO GIVE YOU valuable information and tactics to get your credit score on the road to 850—FAST!
Don't waste time with other firms who treat you like a stranger: at Minnesota's Nicest Law Firm, we don't judge you – we help you get your life back fast! Our friendly and experienced bankruptcy lawyers offer compassionate and conscientious bankruptcy services that put you in control of your financial future fast.
Why wait? Get started with your free initial consultation and turn back the clock on your debt and credit score today!
Kain & Scott: Reinventing the Duluth, Minnesota bankruptcy process
At Kain & Scott, we understand our clients have busy lives and want results fast. That's why we are reinventing the Duluth, Minnesota bankruptcy process with our revolutionary 2-step comprehensive debt resolution program which erases your debts and repairs your credit for FREE!
To get started on your path to financial freedom, set up your free initial consultation today! Call one of our friendly staff in our Duluth, Minnesota office at (218) 822-4502 or visit us online at www.kainscott.com. All you need to have at your free initial consultation is a good idea of what your assets and debts are – that's it!