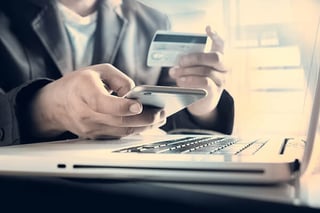 Do you cringe when your cell phone rings, afraid to answer in case it is a creditor harassing you for money? Have you been turned down for auto or home financing because of your credit score and outstanding debts? Are you overwhelmed with bills and accounts in collections?
Don't you wish there was a way to not just erase your debt, but repair your credit too?
With Lifeback Law, you can turn financial wishes into reality with our exclusive comprehensive debt resolution program! We aren't just Minnesota's Leading Bankruptcy Law Firm – we also help repair your credit for FREE!
One-stop debt relief and credit repair
At Lifeback Law, bankruptcy is not just what we do, it's ALL we do. That means our dedicated team of highly experienced Minnesota bankruptcy attorneys are ready to help you tackle your debt and raise your credit score, with the friendly representation and client-focused approach that makes us Minnesota's Nicest Bankruptcy Law Firm.
But don't take our word for it – our clients have rated us the highest and most Google-reviewed bankruptcy law firm!
Whether you decide to file for Chapter 7 or Chapter 13 bankruptcy, our knowledgeable lawyers will gather your information, complete your paperwork, and file it with the court – you just sit back, relax, and wait for your debts to be discharged!
Sound good? We're not done yet!
Filing for bankruptcy is a great way to erase your debts, but what about your credit? A low credit score can impact your life in more ways than one: auto financing, home financing, credit card rates, and even some job opportunities, all depend on your credit score.
Erasing your debts is just half the solution. That's why Lifeback Law is your one-stop firm for both debt relief and credit repair. Our fast and easy debt relief and credit repair process can give you financial independence in 7 simple steps:
Contact Stephanie our intake specialist
Sign up for a free initial consultation to discuss your needs and priorities
Let us help you determine what option is best for you
Let us fill out all of your worksheets and file them with the court
Attend a 341 Meeting
Sit back relax and wait for your discharge without being harassed by creditors
Enroll in our Free 90 Day Credit Repair program
Our comprehensive debt resolution program begins with your free initial consultation where we discuss your finances. Don't worry about paperwork – all you need for your free initial consultation is a good idea of your assets and your debts, and we take care of the rest!
Then you go home and we get hard at work. Our legal team will obtain your credit report, compile your debt data, complete your paperwork, and file it with the court within days – not weeks or months like other law firms!
After a 341 meeting with one of our lawyers, you can rest easy knowing that you have taken the first step towards financial freedom. Even better, while you wait for your debt to be discharged, you can finally relax without being harassed by annoying creditors!
At Lifeback Law, we aren't satisfied until you can turn the clock back on both your debt and your credit score – that's why we offer our clients a FREE 90 Day Credit Repair Program designed to remove your judgments, repair your credit score, and help you get financing from our exclusive list of trusted MN professionals.
Our FREE 90 Day Credit Repair program sets us apart from the competition and sets you ahead of the pack by turning back the clock on your credit score. Our friendly staff understands that bad credit scores can happen to good people: at Lifeback Law, we don't judge you, we help you get your life back!
Lifeback law

: comprehensive debt solutions, friendly representation, and fast results
If you're ready to take charge of your debt and conquer your credit score, get started today by scheduling your free initial consultation. You can schedule your free initial consultation by calling our Duluth, Minnesota office at (218) 822-4502.