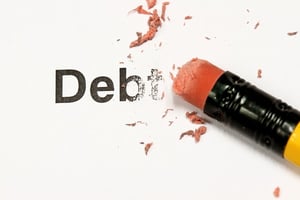 In Part One of this series, we began reviewing some common terms you may hear during a consumer bankruptcy case. It is important to understand what is happening in your bankruptcy, which is possible with the help of an experienced Minnesota bankruptcy lawyer at Kain & Scott. Below, find brief explanations of additional common bankruptcy terms.
Discharge
A discharge of debts is the ultimate goal in consumer bankruptcy cases, and the court eliminates a filer's obligation to pay any further debts. A discharge effectively wipes out certain debts, and creditors may no longer make any attempts to collect on those debts. Not all debts are dischargeable, and your bankruptcy lawyer should carefully review with you which debts are subject to discharge and which are not.
Exemptions
As part of Chapter 7 bankruptcy, the bankruptcy trustee will seize a filer's assets and property to liquidate and pay creditors. However, this does not mean consumers will lose everything they own, as the law provides exemptions to apply to protect as much property as possible. Exemptions can apply to anything from your home to your income to personal possessions. In Minnesota, you have the option to use the set of federal exemptions or the set of Minnesota state exemptions, which are different. It is critical to have the help of a skilled bankruptcy lawyer who knows how to apply exemptions to protect as much of your property as possible.
Joint petition
Consumers can either file for bankruptcy as individuals or as married couples. When a married couple chooses to file together, they must prepare and file a joint petition. There can be benefits and drawbacks to filing a joint petition, and you should have a lawyer evaluate your options before you move forward.
Liquidation
You will likely hear the term "liquidation" in a Chapter 7 bankruptcy case. The bankruptcy trustee can claim your non-exempt assets and property, sell them (or "liquidate them"), and issue the proceeds to creditors.
Means test
Congress does not want consumers who can pay their debts to abuse the system by seeking a Chapter 7 discharge. For this reason, they changed the law in 2005 to require all Chapter 7 filers to pass a "means test." This test compares your monthly income (minus expenses when necessary) to the median income in your state, as reported by the Department of Justice. If your income is such that, after the means test is completed, you have sufficient disposable income to fund a chapter 13 case, you will not be eligible to file Chapter 7 bankruptcy.
Motion to lift the automatic stay
In Part One, we discussed how the automatic stay protects you from any collection attempts from creditors for the duration of your bankruptcy case. However, there can be an exception to this protection if a secured creditor files a successful motion to lift the automatic stay. A creditor must convince the bankruptcy court that a valid reason exists to lift the stay. Then, a debtor has an opportunity to attend a hearing and argue against the motion. Not many creditors will file these motions, but it may be more common for mortgage lenders who want to continue a foreclosure under certain circumstances.
No-asset bankruptcy
Above, we explained that federal and state bankruptcy exemptions can protect property and assets from liquidation in Chapter 7 cases. In some cases, exemptions can cover everything so that no assets are left available for the bankruptcy trustee to liquidate and satisfy any portion of your debts. These cases are called "no-asset" bankruptcies, and they are more common than you may think. For this reason, you should never assume you will lose everything you own if you file Chapter 7 bankruptcy.
Non-dischargeable debt
While bankruptcy filers aim for the discharge of as many debts as possible, the reality is that some debts are simply not dischargeable under the law. Non-dischargeable debts include:
Child or spousal support arrears
Some tax debts
Student loans
Personal injury or wrongful death judgments from drunk driving accidents
Criminal restitution or fines
Debts for funds obtained by fraud or false pretenses
Some debts will only not be discharged if a creditor files a timely and successful non-dischargeability action with the bankruptcy court.
Party in interest
A party in interest is any individual or company that has a right to be heard by the bankruptcy court in matters that arise during the bankruptcy case. Such parties can include the debtors themselves, secured and unsecured creditors, the bankruptcy trustee, and the bankruptcy administrator, among others.
Learn How Our Minnesota Bankruptcy Attorneys Can Help You
Bankruptcy terms can be complicated, though it is critical to understand each step of the process to ensure you meet all the qualifications and requirements for a successful bankruptcy. If you would like to learn about your options, please call the Minnesota bankruptcy lawyers at Kain & Scott at 800-551-3293 or send us a message online to schedule your free, no-obligation consultation.