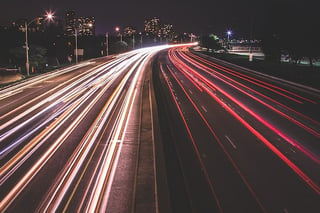 From the newest time-saving gadget to high-speed forms of travel, as a society we love to get things done fast. With little time to spare, our busy lives require quick and easy solutions to problems – and that includes a fast and easy way to erase debts with Chapter 7 bankruptcy.
At Kain & Scott, we believe that when it comes to discharging your debts, the faster, the better! That's why our Chapter 7 bankruptcy team works hard to file your bankruptcy petition within days—not weeks or months like other law firms—to get your debts discharged as fast as possible! With Kain & Scott's Chapter 7 bankruptcy, our Minnesota clients can be debt-free in as little as 90-120 days from filing! In just a few months, you can go from being in over-your-head in debt to having a fresh new financial start and a clean slate for your family to begin again.
How Chapter 7 bankruptcy erases your debt
Chapter 7 bankruptcy is a way for you to free yourself from years of debt in just a few months. All of your unsecured debt—that is, debt that is not secured by collateral—can be eliminated at once. Some common examples of the type of debt you can erase with Chapter 7 bankruptcy are:
Credit card debt
Medical bills
Retail store account debt
Personal loans
Some types of lawsuit judgments
Unsecured business debts owed by a sole proprietor
However, Chapter 7 bankruptcy does not eliminate all types of debt. The following types of secured debt are not eligible for discharge under Chapter 7:
Alimony
Child support
Student loans
Some taxes
Court fines and penalties
As you can see, the most common forms of debt that make up the majority of a debtor's overall balance can be quickly and easily eliminated with Chapter 7 bankruptcy.
Chapter 7 bankruptcy timeline
When you file Chapter 7 bankruptcy, you are making the decision to get a fresh financial start by eliminating your unsecured debt fast. Just how fast and easy is Chapter 7 bankruptcy with Kain & Scott?
Your Chapter 7 Minnesota bankruptcy starts with your free initial consultation. During your free initial consultation, one of our friendly bankruptcy specialists will take a look at your assets and debts to see if filing for Chapter 7 bankruptcy is right for you. Once we have determined that you are eligible for Chapter 7 bankruptcy, we can help you file your petition without ever leaving your home! With Kain & Scott, you can file your Chapter 7 bankruptcy petition either online, by phone, or via Skype.
One of the many benefits of filing for Chapter 7 bankruptcy is that, from the moment you file, your creditors are stopped in their tracks from pursuing collections actions or contacting you!
After your petition is filed, you will attend a brief 341 meeting of creditors with your attorney to review your petition and answer some simple questions about your finances. If your bankruptcy petition is approved, all you have left to do is sit back, relax, and wait for your unsecured debt to be discharged forever!
In 60-90 days from filing, you could be debt-free!
Fast and friendly Minnesota Chapter 7 bankruptcy
Just because we get rid of your debts fast doesn't mean you're just another client – at Kain & Scott, we pride ourselves on putting our clients first! We are Minnesota's Nicest Bankruptcy Law Firm: we don't judge you for falling behind on your bills, we help you get your life back fast! Our team of bankruptcy specialists has helped thousands of Minnesota residents just like you eliminate their unsecured debt; whatever the reason you fell behind, we can help you get a fresh start!
Become debt-free and improve your credit score for FREE in 90 days
After your debts are discharged with Chapter 7 bankruptcy, most law firms think that their job is over. Wrong! At Kain & Scott, we understand that discharging your debt is just the first step towards getting a fresh financial start – that's why we offer our clients a FREE 90 Day Credit Repair Program. Our program is designed to help you raise your credit score and obtain financing from our list of trusted Minnesota lenders.
With your debts gone and your credit score improved, you can finally get the fresh start of which you've been dreaming!
To get started on eliminating your debts and improving your credit score, contact us today! You can visit us online at www.kainscott.com or contact one of our offices to schedule your free initial consultation from the comfort of your own home! Don't wait another day for your fresh financial start: erase your debts fast with the bankruptcy specialists at Kain & Scott, Minnesota's leading bankruptcy law firm!