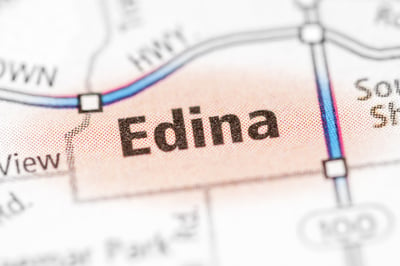 Not far down the road from Edina, there is a Kain & Scott fully staffed bankruptcy law office 40 hours per week just inside Eden Prairie, Minnesota. In fact, Kain & Scott has the most full time staffed offices in Minnesota than any other Minnesota bankruptcy law firm, all focused on helping you through your bankruptcy in Edina, MN.

We staff a total of seven offices throughout Minnesota for our guest's convenience. We staff offices in Duluth, Brainerd, St. Cloud, Maple Grove, Eden Prairie, Eagan, and Roseville. Plus, we have two satellite locations: one in Rochester and the other one in Mankato that are staffed by appointment only.
At the Kain & Scott Bankruptcy Law Office
At our Edina bankruptcy law office location, you will find easy access to parking that is totally free. The building is professional and our staff is outstanding. All we do is protect Minnesotans from their creditors like we have done since 1972. You can call and schedule an in-person appointment right now or you can use our website and schedule a free chat with a Kain & Scott lawyer in 30 seconds or less. Slick? We think so.
Get a Handle on Your Debt in Edina, Minnesota
There has never been a better time to start the New Year and get a handle on the debt that overwhelms you now. We have never had a single person seriously regret filing bankruptcy in our firm history. How can protecting your family from your creditors be wrong? It is not.
So, if you live in or around Edina, Minnesota and you are looking for a quality bankruptcy lawyer near you, reach out to Kain & Scott's Eden Prairie office in your own back yard. A chat with a Kain & Scott lawyer is free and can get you on the road to getting your life back today.
CALL NOW FOR A FREE STRATEGY SESSION FROM A MN BANKRUPTCY LAWYER AT KAIN & SCOTT
When the time is right, or when you are ready to get your life back, reach out to Minnesota's highest GOOGLE reviewed bankruptcy law firm by going now to www.kainscott.com. You will be so glad you did.