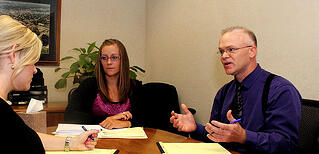 Using a Bankruptcy Attorney to help you File a Chapter 13 Bankruptcy will be one of the best decisions you make, apart from your initial decision to get your life and finances back on track by filing bankruptcy. The bankruptcy code, court procedures and filing forms are saturated with legal jargon that will complicate the overall bankruptcy process if you don't have the assistance from a legal professional.
Chances are you are already frustrated with your financial situation and stressed out because of all the problems that result from a lack of funds. Entering into a bankruptcy case without help will only multiply that frustration and stress, especially if you have no experience dealing with legal processes and language.
Filing a Chapter 13 Bankruptcy Petition
For example, the first steps you have to take to file a petition include completing around 25 forms. Without an Attorney you will have to determine which forms you are required to complete, work through each form on your own and gather all of the necessary information and make sure it is all accounted for completely and accurately.
Here is some of the language you will have to decipher:
Contingent, Unliquidated, Disputed
Date Claim was Incurred, Nature of Lien, and Description and Value of Property Subject to Lien
Amount of Claim Without Deducting Value of Collateral
Interests in an education IRA as defined in 26 U.S.C. § 530(b) (1) or under a qualified State tuition plan as defined in 26 U.S.C. § 529(b) (1). Give particulars. (File separately the record(s) of any such interest(s). 11 U.S.C. § 521(c).)
Date Claim was Incurred and Consideration for Claim if Claim is Subject to Setoff, So State.
Proposing a Repayment Plan
After filing your petition you will have to prepare a repayment plan. Without the assistance of a Bankruptcy Attorney this can be difficult. There is a protocol for paying off your debt; your repayment plan must include plans to pay priority claims in full, pay secured claims at minimum the value of the collateral and pay unsecured claims up to the amount creditors would receive if your assets were liquidated.
Additionally there are debts that will not be considered and if you include them in your repayment plan your case may be dismissed or your discharge will be denied.
Creditors Meeting
During the creditors meeting you will be placed under oath and asked questions regarding your debt by the bankruptcy trustee and your creditors. A bankruptcy attorney can help you prepare for this meeting by providing some of the potential questions and coaching you through proper responses. Also, your bankruptcy attorney can attend the creditors meeting with you. It is a source of comfort to have a friendly, supportive "teammate" on your side, especially in high-tension situations.
If you do not have a Bankruptcy Lawyer you may be faced with questions you haven't been exposed to and many not know how to answer or what the correct answer is.
Approval or Dismissal of your Bankruptcy Case
Without a Bankruptcy Attorney's assistance there are many potential errors which you may inadvertently make. It is easy to forget an asset, debt or litigation, for example. These are some of the common mistakes made during bankruptcy proceedings due to a lack of knowledge or misunderstanding of the bankruptcy code or language:
Failing to list all creditors
Transferring and concealing assets
Withholding information
If you fall victim to any of these mistakes you will be at risk for case dismissal, discharge denial, bankruptcy fraud or criminal charges, depending on the severity of your mistake.
Chapter 13 Bankruptcy Attorney Fees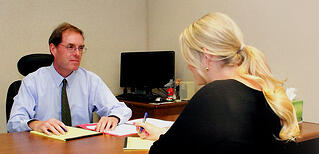 Don't let the costs of hiring a legal professional stop you from hiring a bankruptcy attorney. If the attorney fees are a concern, know that these costs can be rolled into your repayment plan so they won't have to be paid upfront or all at once. In many cases it is more expensive to hire an attorney after you have made a mistake than it is to hire one to assist you through the process.
Hiring a bankruptcy attorney will significantly lower your stress and frustration and increase your probability of having your case approved and your debts discharged. Request a free consultation and talk with one of our professional, experienced bankruptcy attorneys to see how they can help you and release you from your financial burden.