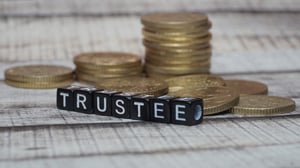 Filing a chapter 7 bankruptcy case allows people who are struggling to pay their debts find financial relief. Anybody who is under the Minnesota State median income level for their household size can file a chapter 7 case.
In a chapter 7 case, the debtor (the legal term for a person who files for bankruptcy) receives a discharge of most types of debts and is not required to make payments to their creditors, as they would have to in a chapter 13 repayment plan. The catch is that, in a chapter 7 case, the bankruptcy trustee may take certain property to pay the debtor's creditors. Property that the trustee is not allowed to take to pay creditors is known as "exempt" property. Property the trustee may take is known as "nonexempt" property. In most chapter 7 cases, the debtor has little-to-no nonexempt property, so the tradeoff of having to turn over the property to the trustee, in exchange for eliminating huge amounts of debt, is well worth it!
Vehicles are valuable and important, so people considering filing for bankruptcy are often concerned whether they can exempt, and protect, their vehicle after filing for a chapter 7 bankruptcy. Minnesotans who file bankruptcy have the option of using the Federal Bankruptcy Code (commonly referred to as the "Federal Exemptions"), to exempt their property or alternatively, to use any other Minnesota State statute or Federal law not found in the Bankruptcy Code (commonly referred to as "State exemptions") to exempt, and protect, their property. Whether to choose Federal or State exemptions to best protect one's property can be a complicated analysis that is best left to an experienced bankruptcy attorney. Debtors who use State exemptions can exempt up to $5,000 in equity in their vehicle. Debtors who choose Federal exemptions can currently exempt up to $4,450 in equity in their vehicle. Equity is the value of the vehicle in excess of the amount of debt owed against the vehicle. So, a person who owns a truck worth $9,800, with a vehicle loan against it for $5,000 would have $4,800 of equity in the vehicle.
In this circumstance, the equity in the truck would be completely exempt under State exemptions, which means the trustee is not allowed to take the vehicle to sell at an auction to pay the debtor's creditors. However, under the Federal exemptions, $350 would be nonexempt ($4,800-$4,450=$350). This means the trustee could theoretically take the truck, sell it an auction, and use the proceeds to pay creditors. This process of selling property to convert it into cash to pay creditors is known as "liquidation." Hypothetically, if the trustee sells the truck at the auction for say, $11,000, the trustee would have to use the proceeds to first pay off the secured debt of $5,000 to the car lender. The trustee would then have to pay the debtor their exemption of $4,450, which the debtor can use to buy a different vehicle (or do whatever they want with the money). The remaining $1,550 would be divided amongst the debtor's creditors. In reality, what is would most likely happen in this situation is that the trustee would agree to allow the debtor to keep the truck if the debtor agrees to pay the trustee a certain amount of money. The trustee may even accept the $350 nonexempt value, or even less. After all, there is a lot of time and expense in taking a car to sell, and there is no guarantee how much the truck will sell for at the auction.
The bottom line, in the majority of cases people who file for chapter 7 bankruptcy, are allowed to keep their vehicles and will not have to turn their vehicle over to the trustee to pay their creditors.
CALL NOW FOR A FREE STRATEGY SESSION FROM A MN BANKRUPTCY LAWYER AT LIFEBACK LAW FIRM
If you are thinking about filing for bankruptcy, it is a very good idea to first consult with an experienced bankruptcy attorney to ensure that you can make sure your vehicle, and other property, is as well protected as possible. LifeBack Law Firm now has a new office in Saint Paul, Minnesota! Check us out at Lifebacklaw.com to schedule a free in-person or virtual consultation with one of our bankruptcy attorneys!