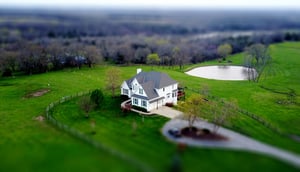 Most banks have very little patience when it comes to missed mortgage payments. In fact, many lenders begin pre-foreclosure proceedings after just two missed payments. So, distressed Minnesota homeowners have very little safety cushion.
When financial problems come, government-sponsored mortgage modifications will not be an option after December 31, 2018. Furthermore, refinancing is only available if the borrower has good credit and the property has a high value. A civil action might be able to stall the foreclosure proceeding, but there are no guarantees.
Besides, these solutions are only stopgaps at best. In contrast, bankruptcy offers both short and long-term solutions that help you and your family stay in your home.
The Automatic Stay
As soon as debtors file their voluntary petitions, bankruptcy's automatic stay takes effect, in most cases. Section 362 of the Bankruptcy Code is one component of the "fresh start" which the law guarantees. The automatic stay stops things like:
Foreclosure,
Repossession,
Lawsuits, and
Wage garnishment.
Typically, the automatic stay prevents these and other adverse actions for as long as the case is pending. In a Chapter 13, that could be up to five years. In some cases, secured creditors will ask the bankruptcy judge to lift the protection of the automatic stay to allow the creditor to pursue repossession or foreclosure. This typically happens when payments go into default after the bankruptcy case is filed and there is little or no equity in the collateral for the secured loan.
Protected Repayment Plan
During a chapter 13 case, bankruptcy debtors repay their secured debt delinquency through an income-based debt consolidation payment. Early in the case, the chapter 13 trustee (think of the trustee as a case manager who makes the payments to creditors) reviews the debtor's payment plan to make sure that the debtor is paying available disposable income into the plan. At Kain & Scott, our experienced attorneys can accurately estimate this payment, so you can get a head start on your new beginning while also avoiding surprises. The plan, proposed by the debtor and reviewed by the trustee, is then confirmed by the bankruptcy judge and the chapter 13 monthly payment is set.
Moneylenders must accept this money per the terms of the confirmed plan. So, even if the bank sent the homeowner an acceleration notice, the bank must go back to taking partial payments.
Sometimes, homeowners fall behind on payments because of questionable lending practices. Many mortgage brokers simply trick buyers into borrowing more than they can afford to repay. If there is such a dispute, Minnesota bankruptcy judges usually order it to mediation.
Typically, negotiations with a moneylender do not involve much negotiation. The bank dictates the repayment terms and the borrower must come up with the money or else. But during mediation, the moneylender has a duty to negotiate in good faith. In other words, the bank must be willing to compromise. Furthermore, during mediation, you have an experienced an aggressive negotiator on your side. That fact usually makes a big difference in the outcome.
The Lien Strip
A Minnesota Chapter 13 bankruptcy can do more than stop foreclosure and give you time to pay down a delinquent balance. It can also make your house more affordable.
Many Minnesotans financed their homes with 80/20 mortgages. Assume Hector Homeowner bought a $200,000 house with a $160,000 first mortgage and $40,000 second mortgage. The 2009 crash hit Hector hard. Values dropped for all the houses in his neighborhood. His house is now valued at $150,000. Underwater mortgages are the kiss of death for refinancing purposes. But in a bankruptcy, an underwater mortgage may be a lifeline.
With the value at $150,000 the collateral does not have enough value to fully secure both mortgages. In fact, Hector's second mortgage ($20,000) is now completely unsecured.
Why does that matter? We're glad you asked. Unsecured debts are dischargeable in both a Chapter 13 . So, the bankruptcy court will essentially reclassify Hector's second mortgage as an unsecured debt. That move could save him hundreds of dollars a month.
Bankruptcy may be the only way to save your home. For a free consultation with an experienced bankruptcy attorney in Minnesota, contact Kain & Scott. Convenient payment plans are available.