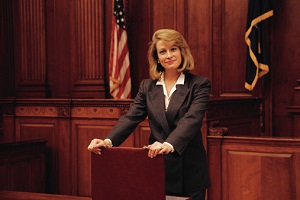 The decision to file a Chapter 13 bankruptcy case is not something that most individuals take lightly. It is only after thorough consideration, and with the advice of an experienced bankruptcy attorney, that most individuals commit to reorganizing their debts through the bankruptcy process. Filing a Chapter 13 bankruptcy has many benefits, including saving your home from foreclosure, stopping repossession and even keeping you from going to jail if you are behind on domestic support obligations. However, one major advantage that is often overlooked about filing a Chapter 13 case is the appointment of a Chapter 13 Trustee.
Each Chapter 13 case is assigned to a Chapter 13 Trustee to administer the case and report to the court and the U.S. Trustee's Office. The first duty of the Chapter 13 Trustee is to report to the court if your proposed plan of reorganization meets the requirements of the Bankruptcy Code. If not, it is your Trustee's duty to object to your plan and request a confirmation hearing to settle the objection. Another duty is to collect your payments each month and distribute the funds in accordance with the Bankruptcy Code and the confirmed Chapter 13 plan. A Chapter 13 Trustee has many other duties that are required to administer your bankruptcy estate. Some duties benefit the debtors in ways that you may never have anticipated when filing your bankruptcy case.
Advantages of Having a Chapter 13 Trustee
A Chapter 13 Trustee can provide financial advice. While the Trustee will not sit down with you and devise a plan of reorganization, your Trustee will review the plan. If the Chapter 13 Trustee sees something that your attorney may have overlooked, or sees a way that you can benefit by changing the plan, he/she can communicate this to your attorney. A Chapter 13 Trustee is interested in making sure that you have the best chance of completing your bankruptcy plan and receiving a discharge. Most Trustees will work with debtors and their attorneys, to the extent that the law allows them to, to ensure a successful conclusion to each Chapter 13 case.


Take over communications with your creditors. Your Chapter 13 Trustee will also review claims filed by your creditors and object to any claims that are improperly filed or do not appear to be valid. This can save you money by lowering your monthly payment. Furthermore, the Trustee will communicate with your creditors to make monthly payments and to address other issues so that you no longer need to deal with debt collectors or creditors. You may continue to communicate with some of your creditors (i.e. you mortgage lender) but for the most part, the Chapter 13 Trustee or your attorney handles most creditor contact after the case is filed.


Help you stick to your repayment plan and adjust if necessary. Knowing that you have someone who is holding you accountable for each monthly payment gives you an incentive to make timely payments. Your Chapter 13 Trustee will notify you if you are late with your payment and will file a motion to dismiss your case if payment is not made. On the other hand, your Chapter 13 Trustee can also work with you to modify your payments if you lose your job or your income changes for a substantial period. In some instances, he/she can also work with you to request that the court allow you a short moratorium of payments if you do lose your job or you are in the hospital and out of work for several months.
Schedule your free bankruptcy consultation to see how filing a Chapter 13 bankruptcy case can help resolve your debt problems.