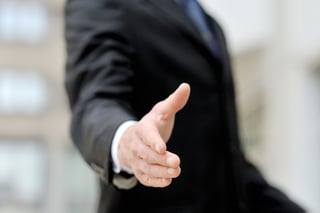 Accordingly to past clients, Kain & Scott attorneys are knowledgeable, courteous, empathetic, professional, and easy going. This is different than what most people have to say about other MN Bankruptcy Attorneys. Most people describe attorneys as arrogant, rude, pompous, etc. Well, sometimes that's exactly right. Here at Kain & Scott, however, we pride ourselves on focusing outward on the client, not inward on ourselves. Your legal representation should be focused on you, not us. These five traits you will find in each of our Kain & Scott attorneys.
Knowledgeable
Whether you work with one of our partner attorneys, or an associate, our entire staff is prepared to answer any questions you have. We work in a collaborative environment and bounce questions off each other on a daily basis. We promise to find you the answers you're looking for to provide the results you need. What's unique about our collaborative environment is our breadth of experience and education. Our MN Bankruptcy Attorneys have been around long enough to know the history behind court decisions and have built a professional rapport with the various Trustee offices. Our associate attorneys bring new knowledge and experience to the table. Associates are up to speed on new changes to bankruptcy laws and are motivated by solving the issues our clients have. Although we each have our own client base, we all work together. Through the collaborative environment in which we operate, we provide the knowledgeable representation each of our clients deserve.
Courteous
Courteous is not often a word used to describe attorneys. Many of our former clients have referred to us as courteous because we make this about the client. What our clients are going through is never about us. We strive to treat every one of our guests with the respect they deserve. There is never a moment in which we will be rude to our clients. We will never make our clients feel dumb. Nor will we ever be disrespectful towards one of our clients because of what they're going through. We treat others the way they want to be treated, plain and simple.
Empathetic
Ever ask yourself, "how did I end up here?". There is always a reason you're in the situation you're in. If you're not sure, it's worthwhile to invest time in self-reflection. Amidst the stress of overwhelming debt, it is incredibly difficult to look back and unravel the true reason you are where you are. However, it's important so you can understand what needs to be done to solve the problem you're faced with. Whatever the reason, we understand life happens. There are things we can control in life and then there are things we can't control. Most of the time, our clients come to us at no fault of their own. We see clients for a number of reasons, but it is almost never because of poor financial decisions. Most often, it's because of job loss, divorce, or medical issues. Whatever your reason, we promise not to judge you. Every single one of our attorneys could be judged for something they have done, so we're not about to start pointing fingers. Let's just focus on helping you get your life back. How does that sound?
Professional
How do you describe someone who is professional? Well-mannered, competent, skillful? Well, if this is how you describe someone who is professional, you're in luck. Our attorneys embody the aforementioned and will remain dedicated to you and your case from beginning to end. Now, let's be honest for a second. We're not the stereotypical attorneys either. We don't show up to work wearing a suit and tie every day. Nor do we drive fancy sports cars. We're pretty simple folk with the knowledge and experience to get you the results you need. Yes, we're attorneys, but we don't fit the typical mold. We're humbled the realities of life and strive to help others navigate the stressful situations they're in. We work amongst legal practitioners in an environment of mutual respect. The dedication our MN Bankruptcy Attorneys have for our clients is paralleled to the dedication we provide our own family. We are meticulous with every case and continue working hard until our clients receive the results they're looking for.
Easy Going
Our clients are already stressed, we're not going to add to that. We are dedicated to making this process as easy as possible. Ever ask yourself, why is it so many attorneys pass the work onto the client? That's a great question! Especially in the world of bankruptcy, most law firm require their clients fill out page after page of information. Well, not us. If you hire us, we're going to do the work for you. Now, don't get me wrong, we'll ask you to gather some things for us, but it's not going to be overwhelming. Every person in our organization strives to make your life less stressful. After all, our goal is your goal. In the end, we want you to have a new beginning. You're always welcome in our office. We focus on returning phone calls and emails within 24 hours. Plus, we've all lived through financial difficulties. We know how stressful being in a financial strain can be. We will never judge you. In fact, when you meet with us, we're willing to bet your experience will be unlike your experience with any other attorney. We make sure you get the answers you're looking for, but we have a different approach to how we do business.
Closing Thoughts
Since you're reading this blog, chances are you've been through a lot. Not only is financial distress emotionally draining, it can negatively impact your overall well-being. If you're thinking bankruptcy might be a good option for you, feel free to give us a call. We are more than happy to spend time visiting with you, and we will put together a plan tailored to your needs. We look forward to answering any questions you may have.