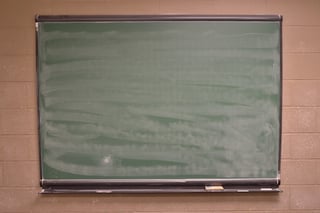 While most Minnesota residents are familiar with the concept of bankruptcy, the nuances between the different types can still be confusing. At Kain & Scott, we offer our Minnesota clients both Chapter 7 Bankruptcy and Chapter 13 Bankruptcy. This article focuses on Chapter 7 Bankruptcy, which can eliminate all of your unsecured debt forever in 90-120 days from filing.
Chapter 7 bankruptcy has also been called "Fresh Start Bankruptcy" because of the way it eliminates your unsecured debt forever, fast. In as little as 90-120 days, Chapter 7 allows you to wipe your financial slate clean and get a fresh start, without making payments on your debt. For those who can't afford a Chapter 13 repayment plan, a Chapter 7 provides the same benefits of debt elimination.
In a nutshell, Chapter 7 bankruptcy offers these great features:
"Fresh Start" Bankruptcy
Eliminates most unsecured debt including credit, medical, department store cards, unsecured loans, etc.
A bankruptcy that helps you get your life back FAST (within 90-120 days)
Just like there are many different reasons for accruing debt—illness, divorce, death, unemployment—there are many different types of clients who could benefit from having their debts erased with a Chapter 7 bankruptcy. At Kain & Scott, we specialize in bankruptcy representation and have been providing Minnesota residents with comprehensive debt solutions for almost 50 years. To find out whether Chapter 7 is right for you, contact one of our experienced staff online or via telephone for a free initial consultation.
Chapter 7 bankruptcy eliminates your unsecured debt
When you file Chapter 7 bankruptcy, your unsecured debt can be erased, with the exception of family support obligations and most tax liability. To best understand what debts are eliminated in a Chapter 7 bankruptcy, it's helpful to know the difference between unsecured debt, which is erased with a Chapter 7 bankruptcy, and secured debt, which is not.
Secured debt is debt that is backed by some sort of asset, known as collateral. The most common examples of secured debt are mortgages and auto loans. This type of debt can't be eliminated through Chapter 7 bankruptcy and, therefore, your home and car are still subject to collections actions.
Unsecured debt, on the other hand, is any debt you acquired without collateral. Unsecured debt covers a wide variety of debt: credit cards, retail store cards, medical bills, and unsecured loans are typical examples. When you file Chapter 7 bankruptcy, your unsecured debt (with the exception of back child support, maintenance, and most taxes) is erased forever, no matter how large the amount! By erasing your unsecured debt, you not only eliminate the principal amount owed but also prevent additional interest and penalties from making the amount owed even larger.
Chapter 7 bankruptcy helps you get your life back fast
At Kain & Scott, we understand that a single day spent worried about the amount of your debt is one day too many. Constant worrying about your finances can cause stress and prevent you from having the lifestyle that you deserve. With Chapter 7 bankruptcy, your unsecured debt is erased fast; within 90-120 days! In just a couple short months, you can erase years of debt forever and get your life back on track!
Another way Chapter 7 bankruptcy helps you get your life back is that it puts an immediate stop to all the harassing phone calls and letters from collection agencies. If constant collections calls are a daily stressor in your life, filing for bankruptcy can help you get back the peace and quiet you have been missing!
Kain & Scott: Minnesota's leading bankruptcy law firm
There are a lot of Advantages of Chapter 7 Bankruptcy and especially when filing with Minnesota's leading bankruptcy law firm, Kain & Scott, is even better! For almost 50 years, we have provided Minnesota residents with excellence in bankruptcy representation at affordable rates. We understand that filing for bankruptcy can be stressful; that's why we complete your paperwork for you and file it fast, so you can sit back, relax, and wait for your unsecured debt to be gone forever!
In addition to erasing your debts for good, our dedicated team of legal professionals can also help you repair your credit with our exclusive FREE 90 Day Credit Repair program. Other law firms disappear once your debts are discharged, leaving you to figure out how to breathe new life into your credit score; at Kain & Scott, we understand that having a solid credit score is just as important as having your debts eliminated with Chapter 7 bankruptcy. With our free program, you'll be able to boost your credit score and obtain financing for the things you need from our list of trusted Minnesota lenders.
To get your fresh start with Chapter 7 bankruptcy and repair your credit, contact our office today for your free initial consultation.