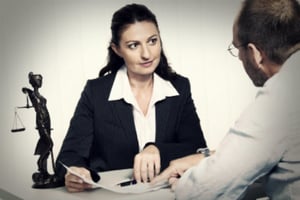 If you live within a 50 miles radius of St. Cloud, Minnesota, do like most people do, and turn to Kain & Scott if you are contemplating bankruptcy. Since 1972, area residents have trusted Kain & Scott to deliver the most kind, helpful, professional, and exceptional customer service to our residents suffering from overwhelming debt. Each year, hundreds of area residents use Kain & Scott to get their lives back---you can too.
Kain & Scott is the HIGHEST Google reviewed bankruptcy law firm in St. Cloud, MN. All you have to do is read what our former guests have had to say about us. We know how you feel right now. Our former guests all felt the same way. But once they reached out to Kain & Scott for help, what they found is a team of kind and helpful professionals who help others get their lives back. We do not take these Google reviews for granted, at all. We know it takes courage to reach out for help and more courage to be willing to leave a Google review when finished.
So start today digging into what bankruptcy looks like with Minnesota's LARGEST Chapter 7 and 13 Bankruptcy website (www.kainscott.com). You will find three levels to choose from. One level is for those who just want to get started and skip everything else. The next level is for those who need a little more information before scheduling an appointment and the third level is for those who like to do a deep dive into everything possible before scheduling an appointment. If you are a researcher, you have come to the right site.
CALL NOW FOR A FREE STRATEGY SESSION FROM A MN BANKRUPTCY LAWYER AT KAIN & SCOTT
When the time is right, or when you are ready to get your life back, reach out to St. Cloud, Minnesota's HIGHEST GOOGLE reviewed bankruptcy law firm by going now to www.kainscott.com . You will be so glad you did!