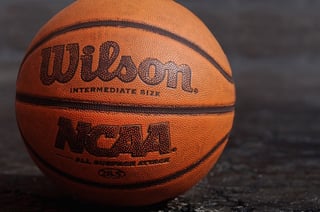 Sports fans have been anxiously waiting and the time is almost here: March Madness. As you gear up for a series of exciting games and limitless chicken wings, there's one preparation that any dedicated basketball fan takes very seriously: picking a winning bracket.
If you're a serious basketball fan, you probably have your own special way of picking your winning bracket. From complex mathematical models to weeks of researching stats and scores, basketball fans create their brackets with as much background information and careful thought as possible in the hopes of beating their rival team – and maybe gaining bragging rights to all their friends!
But many Minnesota residents who are considering filing for bankruptcy don't know how to find a winning Minnesota bankruptcy law firm and make the mistake of picking the first law firm that they find: potentially wasting their time and money with an inexperienced firm that doesn't specialize in bankruptcy.
You can find an experienced and trustworthy bankruptcy law firm for your Minnesota bankruptcy by following the simple steps below: team jersey and chicken wings are optional!
Finding an excellent Minnesota bankruptcy law firm
Regardless of which Minnesota city you call home, you can find the perfect bankruptcy law firm by inserting your city name in the below online search:
Complete a Google search for your city and bankruptcy lawyer (for example: "St. Paul Bankruptcy Lawyer")

Browse the law firms in the Google Map listings and locate the one with the highest and most Google reviews

Check to see if the most-rated and highest-rated firm also offers a 100% Money Back Guarantee

Contact the firm to find out whether they offer easy payments

Make sure the law firm only does bankruptcy

Choose a bankruptcy law firm that helps you not only get rid of your debt but repair your credit too
After you complete the above simple search, you'll discover that one firm stands alone above the rest of the competition for their expertise and high client satisfaction rating: Kain & Scott.
Why choose Kain & Scott for your Minnesota bankruptcy
Throughout Minnesota, Kain & Scott provide winning representation for bankruptcy. For the past 50 years, we have helped thousands of clients throughout the state get back on the winning side of their debt by filing for Chapter 7 or Chapter 13 bankruptcy. Unlike some law firms that claim to have experience in bankruptcy, our law firm exclusively specializes in both Chapter 7 and Chapter 13 Minnesota bankruptcy. Our specialization allows us to have the unique real-world experience and up-to-date legal knowledge to create a winning bankruptcy case for you, regardless of your income or the amount of your debt. And, thanks to our free initial consultations, you can find out whether you are eligible for Chapter 7 or Chapter 13 bankruptcy without spending a dime.
Exclusive perks for our Minnesota bankruptcy clients
When you file for Chapter 7 or Chapter 13 bankruptcy with Kain & Scott, you receive more than winning bankruptcy representation: we provide our clients with exclusive perks you can't find with most law firms while saving you time on your bankruptcy.
We understand that between your job, family, and other responsibilities, your time is limited. That's why with Kain & Scott, we offer two ways for you to save time on your bankruptcy.
First, we make having your free initial consultation easy by offering the same great representation you would expect from an in-office visit from the comfort of your own home via Skype, telephone, or Facetime.
Second, once your bankruptcy specialist has determined what type of Minnesota bankruptcy is right for your family, your paperwork will be completed and filed with the court within days to get your debt eliminated as quickly as possible. Unlike other law firms that may wait weeks or even months to file your bankruptcy petition, we understand that you want your debt discharged fast.
At Kain & Scott, we understand that there are hundreds of different bankruptcy law firms to choose from; to show our appreciation for being your winning pick, we offer our clients exclusive perks like our Free 90 Day Credit Repair Program that is designed to help you repair your credit to ease your ability to obtain financing for the things your family needs in the future.
Start your winning streak with the bankruptcy services of Kain & Scott
If you're ready to get back on the winning financial track, contact our office today to schedule your free initial consultation by visiting us online at www.kainscott.com.