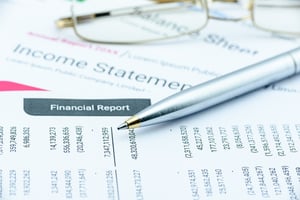 A bankruptcy consultation typically occurs when a person seems to have run out of options. Whether it's medical debt, trying to catch up on bills, divorce, foreclosure, etc., we completely understand that it is a difficult decision to decide to give us a call. Let us be the advocate, the listener, the adviser when life has taken some unexpected turns.
From the first consultation, be open, honest, and truthful. We can ask you many questions, in different ways, but we cannot read your mind. As your bankruptcy attorney, we want a successful bankruptcy just as much as you do. Do not be afraid to share private information to us, your entire experience with our law firm is protected under confidentiality
There are specific questions your attorney must ask you, listed for public reference in the Statement of Financial Affairs that is part of every bankruptcy petition. Every one of these questions is extremely important to think of carefully and answer adequately. Different answers to these questions can create different outcomes in your bankruptcy case, differences your attorney will want to discuss with and prepare you for.
Transfers, transactions, property, and assets that are left out of the originally filed petition will require an amended petition and schedules, a possible rescheduled 341 hearing. We repeatedly ask questions because we want to be completely prepared to explain all outcomes and aspects of your case—so you are completely prepared.
We will explain what can be expected from the trustee, but we can never explicitly predict what the trustee will do. Hence, why we want you to disclose all aspects of your case, even if you think it may not be pertinent to bankruptcy, so we can adhere to the rules and regulations that govern our body of law.
CALL NOW FOR A FREE STRATEGY SESSION FROM A MN BANKRUPTCY LAWYER AT KAIN & SCOTT
Most importantly, we want you to know you are being taken care of and taken seriously at Kain & Scott. We will never judge you for the information you disclose or what brought you to our office. Tell us everything and we will do whatever we can to create a plan for your future.