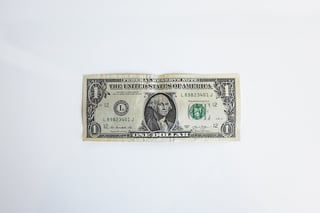 One of the most frequent questions potential clients ask us is, "do I really need a lawyer to file bankruptcy?" The answer is an overwhelming "yes!" While there is no law that requires you to hire a lawyer to handle your bankruptcy, it's a good idea and can save you a significant amount of time and money.
Yes, you heard that right: hiring an attorney to file your Minnesota bankruptcy can actually save you money long-term!
Filing for bankruptcy is complicated and the applicable laws can be hopelessly confusing to someone unaccustomed to reading statutes. Whether because they are unable to understand the very strict rules of bankruptcy, or make a simple error or omission, many bankruptcy petitions filed by people not represented by attorneys require numerous corrections and revisions – and sometimes the problems with the papers are serious enough that the bankruptcy case is dismissed! To have completed all the necessary steps—identifying your creditors, listing your accounts and other financial information, filing the petition with the court, etc.—only to have the court require revision, is a huge waste of time and money. By hiring an experienced Minnesota bankruptcy lawyer, you can make sure that your petition is done right the first time!
Our law firm makes filing for bankruptcy fast, easy, and convenient
With an experienced Minnesota bankruptcy law firm like Kain & Scott by your side, filing for bankruptcy is fast, easy, and convenient.
We complete your paperwork and file it with the court within days. Other law firms may wait weeks or even months to file your petition, significantly increasing the amount of time it will take for your debts to be discharged. We understand that you want your debt gone as quickly as possible, so we make filing your petition a priority!
Our law firm knows that clients need convenient options for filing bankruptcy: with jobs to work, kids to care for, and a million other things to accomplish every day, our clients simply don't have the time to sit for hours in a stuffy waiting room for multiple in-office consultations. That's why we offer our Minnesota clients the ability to file for Chapter 7 or Chapter 13 bankruptcy without ever leaving the house, via telephone, Skype, or Facetime. By giving us just your basic financial information, the bankruptcy specialist assigned to your case can determine which type of bankruptcy is right for your family and get started on completing your paperwork right away.
At Kain & Scott, we know that filing for bankruptcy can be a difficult time for our clients and strive to make the experience as easy for Minnesota families as possible. After filing your bankruptcy petition and attending a brief 341 meeting of creditors, all you have to do is sit back, relax, and either wait for your debt to be discharged or start your individualized repayment plan.
Affordable rates and exclusive free services
It's important to us that we have affordable rates so that our bankruptcy services are accessible to everyone. Some firms may advertise one low price for bankruptcy, and then surprise their clients with additional bills for hidden costs, fees, and attorney hours. At Kain & Scott, we charge an affordable flat-rate fee and never have hidden fees or costs.
With our exclusive free services like a Free 90 Day Credit Repair Program and at-home bankruptcy filing, your dollar goes farther with us! Additionally, our free initial consultations and 100% Money Back Guarantee help you file for bankruptcy without risk.
Chapter 7 and Chapter 13 bankruptcy
When you file for a Minnesota bankruptcy with Kain & Scott, you have the option of filing for either Chapter 7 or Chapter 13. Chapter 7 bankruptcy allows you to eliminate your unsecured debt in as little as 60-90 days from filing, without making payments on the debt you owe. Chapter 13 bankruptcy, on the other hand, consists of an affordable repayment plan spread out over a 3 to 5 year period; at the end of the repayment period, the remainder of your debt is then discharged. Chapter 13 allows you to keep big-ticket items like your home and car when you have fallen behind in payments. In a Chapter 7 case, your lawyer will review your situation to make sure that the property you own is protected under the law, and if any property is not protected, will work with the bankruptcy trustee to resolve any issues connected with the property.
Each type of bankruptcy has its own requirements; during your free initial consultation, one of our experienced Minnesota bankruptcy specialists will evaluate your case to determine which type of bankruptcy is right for you.
Schedule your free initial consultation today
Filing for bankruptcy with an experienced law firm is the best way to ensure that your bankruptcy petition is completed correctly and all of your debt is included in the discharge. To find out more about our affordable and convenient services and determine which type of bankruptcy is right for you, visit us online at www.kainscott.com to schedule your free initial consultation today.